Current Events, Recent Media & What is NEW with Max!
This content is more than 3 years old - please subscribe to my blog or follow me on instagram for the latest...also I'm writing for AeroCrew News magazine, so some of my Pilot Fitness topic links will take you to their website.
**I RARELY IF EVER send out a NEWSLETTER anymore**...but the good news is I've become more progressive with my automated BLOG which I post to monthly and you can SUBSCRIBE to my blog - NO SPAM I promise! - and you can safely UN-subscribe at anytime...Google's blogger is very good about this! And, with Facebook & Twitter & YouTube I'm keeping you all up to date on a DAILY basis anyway, and, you know you can always check HERE for all the latest & especially to see all my media in tear sheets! Also follow me on Instagram. I will still send out occasional bulletins for big news via email, but I just don't feel like spamming anybody, okay, especially in this modern age of social media! To be honest, I am relying on this dated website less and less, and soon will move everything to my blog and other social media. But you can still email me anytime for booking requests at max@maxwettsteinfitness.com !
**Winter 2015 - Tear sheets and new COVER, QOR Men's Apparel: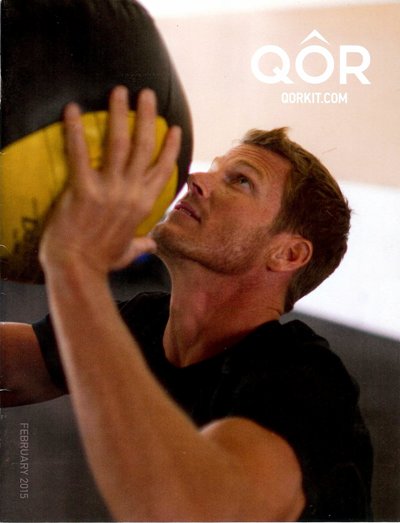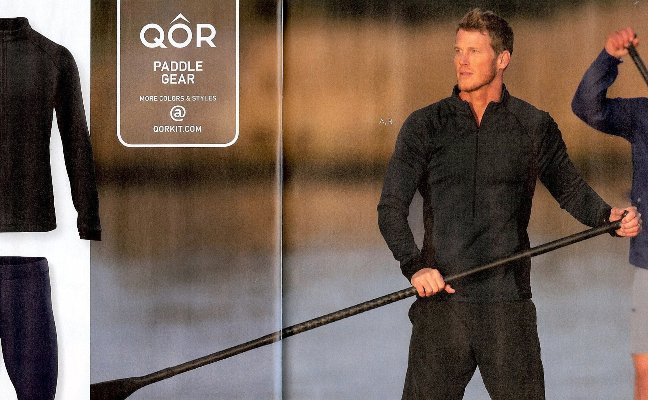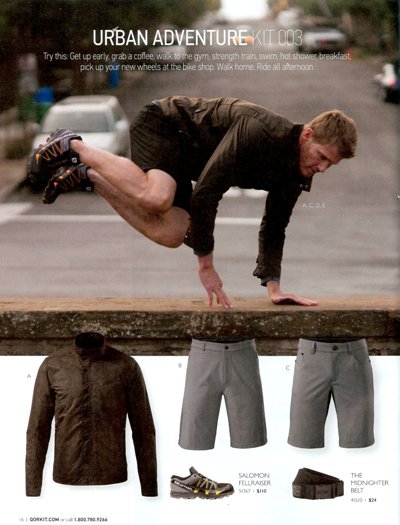 **Fall 2014 - Ambassador for Greens Plus+ raw, green, supplements and protein bars! So yummy, Organic, non-GMO, alkaline-forming, whey protein isolate, and nutrient-dense!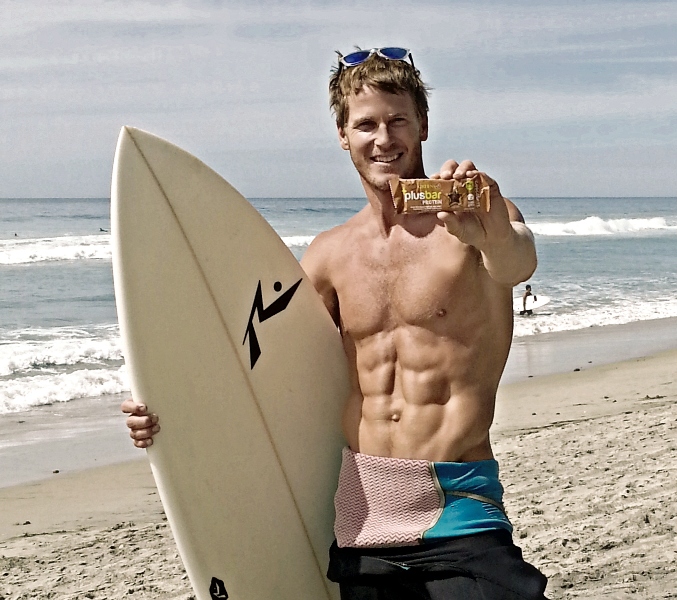 **FALL 2014 - New brand of men's performance apparel: QOR - Brought to you by the makers of Athleta, check them out!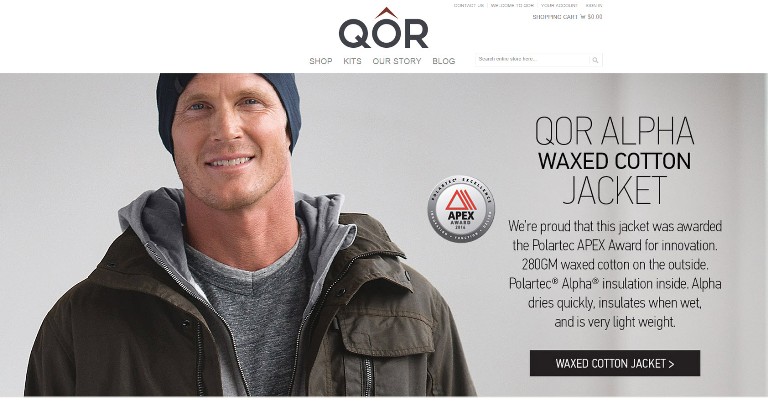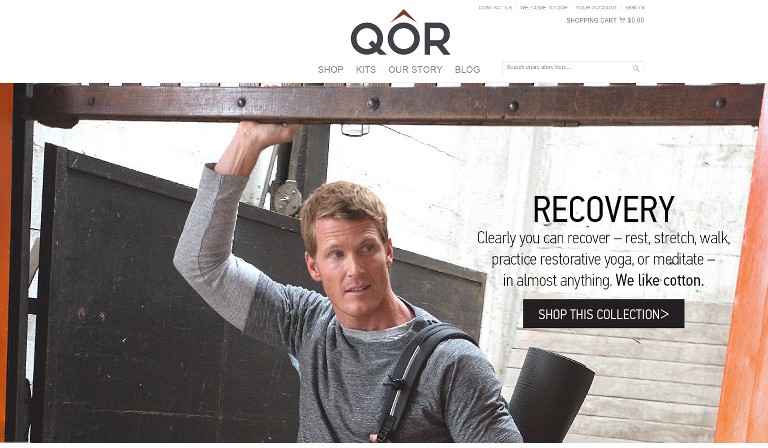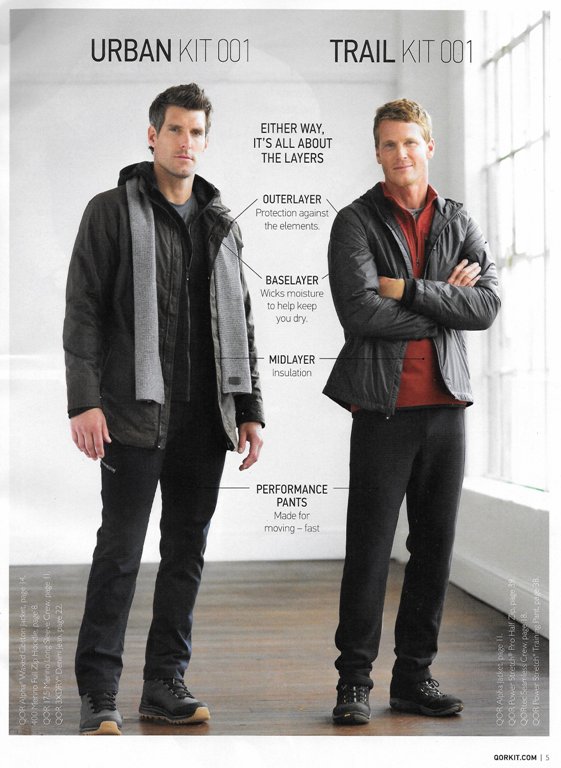 **FINE magazine - 'On Holiday' lifestyle editorial feature, DEC '13 issue. Avail all over San Diego, Orange County & LA, free! Styled by Fine's editor Whitney Butler. Shot by Jonah Gilmore, and my co-talent is Caroline Amiguet. To read the full feature and find out what clothing we are wearing, check out Fine mag's link: http://www.finehomesandliving.com/December-2013/On-Holiday/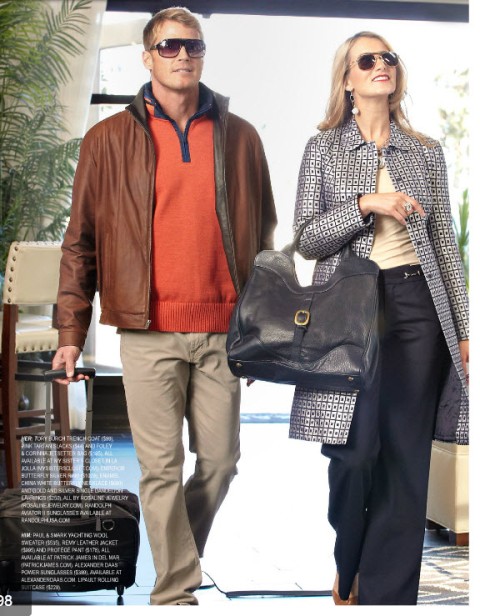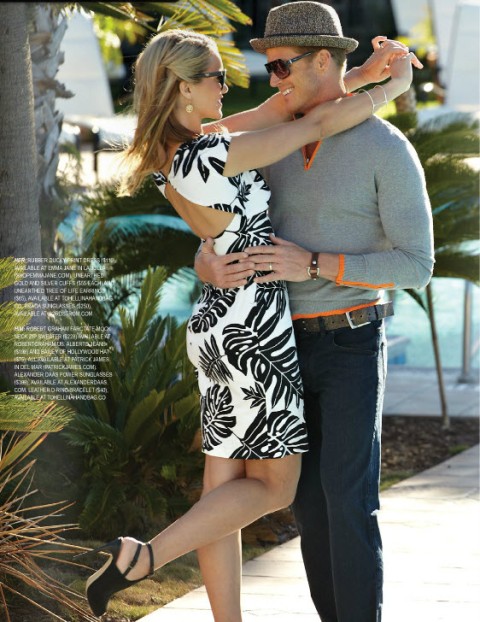 **Royal Robbins Outdoor Clothing Fall/Winter 2014 Campaign...on location in Booneville, CA shot by Forest Woodward!...so fun! You can read all about this shoot on my blog at this link: http://www.maxwettsteinfitness.blogspot.com/2013/11/royal-robbins-outdoor-clothing.html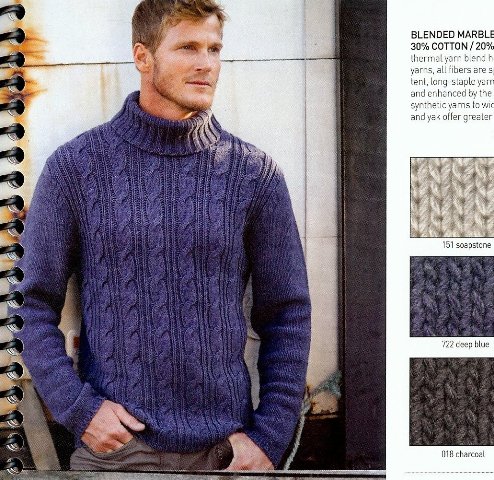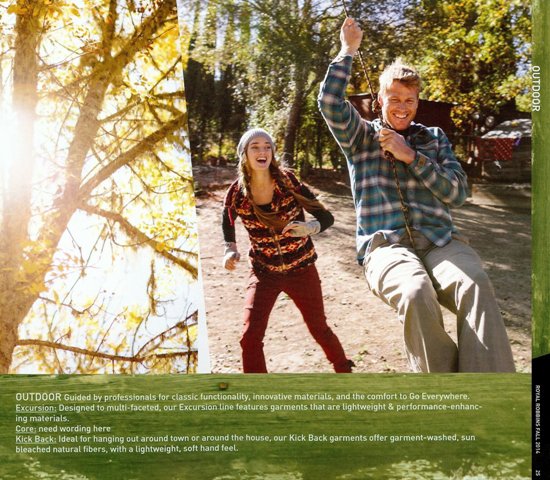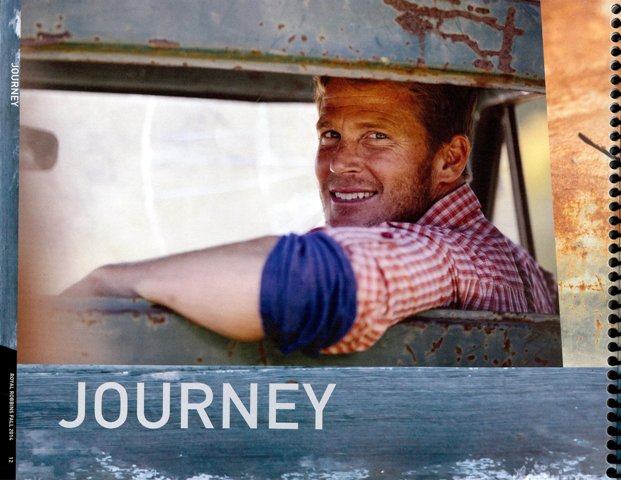 **Ongoing 2013/14 - Max is the staff Fitness Contributor for San Diego's NEW Four EL magazine! Avail all over San Diego county, FREE with a distribution of over 20,000 copies...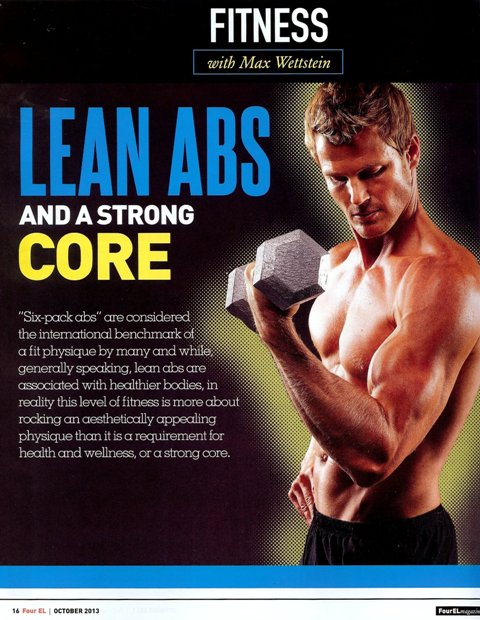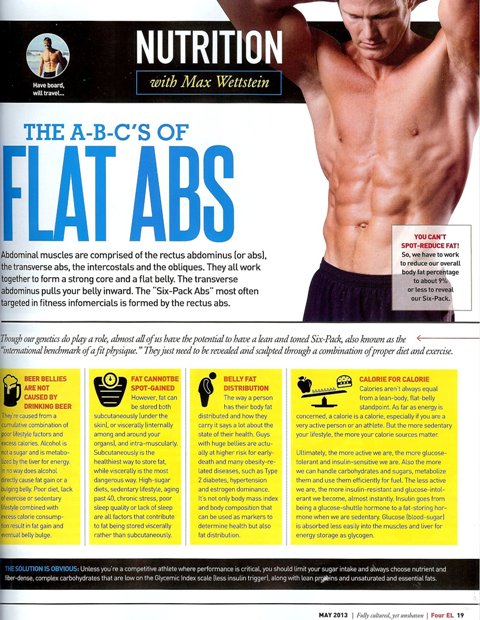 **April 2013 - My latest cover: REPs Magazine May 2013 issue, shot by Robert Reiff of MagicLight Studio! This cover goes out to all my fellow, fit-over-forty-fathers out there! ~ ANY 20 year old who is single can get fit & ripped, but when you can do it with forty-something hormones, forty years worth of injuries, a full-time career and fatherhood duties, THEN you've truly earned your bragging rights, haha! On news-stands April 20th-June 20th.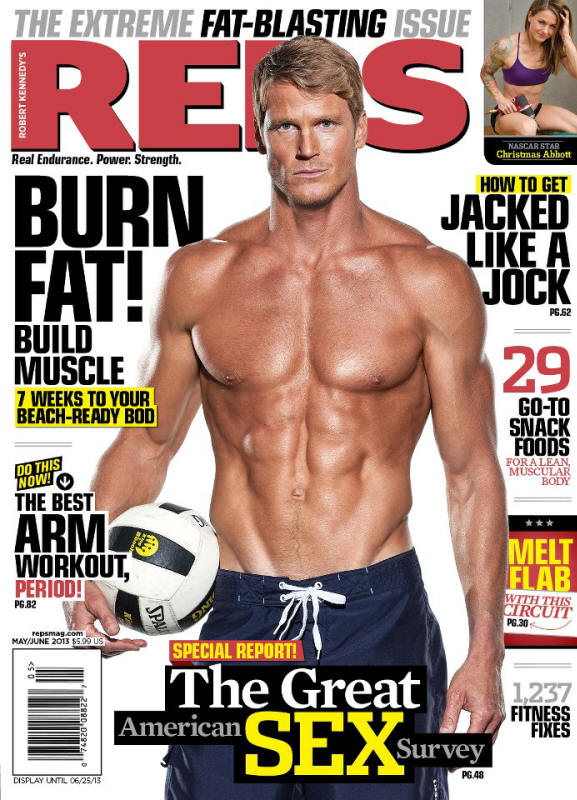 **FEB 2013 - I am now officially an honorary RAW Brah!
**JAN 2013 - Men's Fitness magazine FEB '13 issue on stands now! I have several workouts in this issue!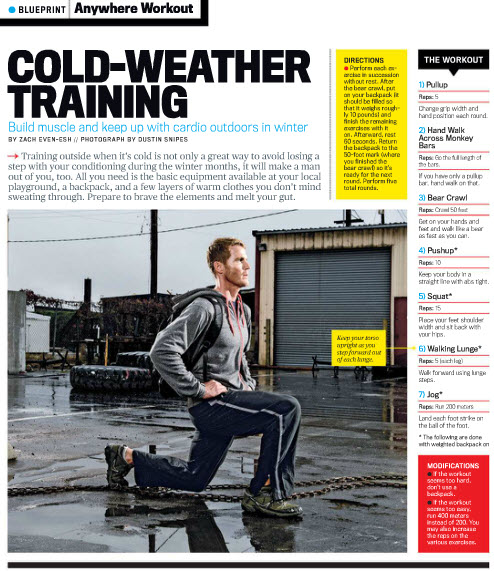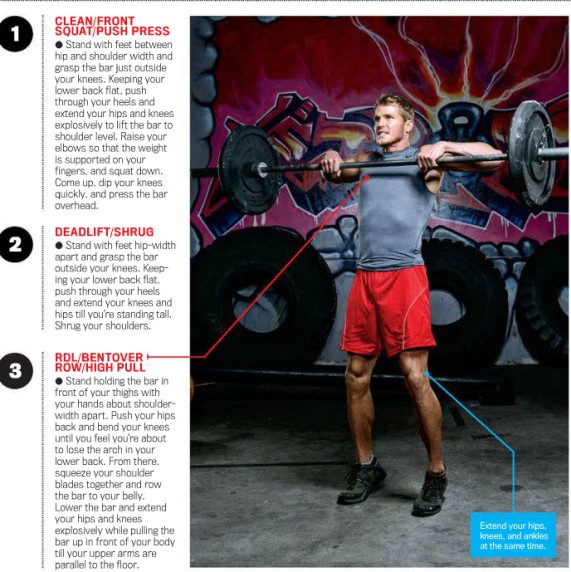 **DEC 2012 - Perfect Fitness's 'Ab-Carver Pro' infomercial is now out (I am the exercise model along with Lauren Collins) - a home-exercise Ab training device that I truly believe in and endorse! (Now airing on your TV).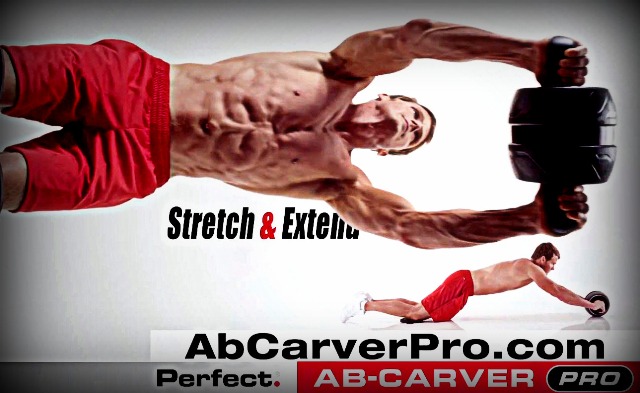 **NOV 2012 - Men's Fitness magazine shoot (some behind-the-scenes shots by my camera)...check the FEB 2013 issue for the workout spread!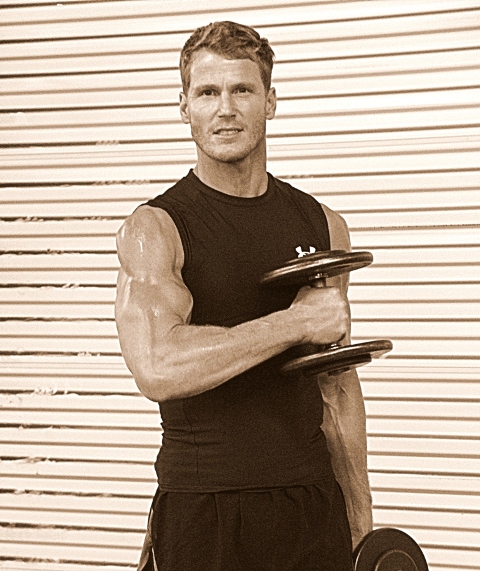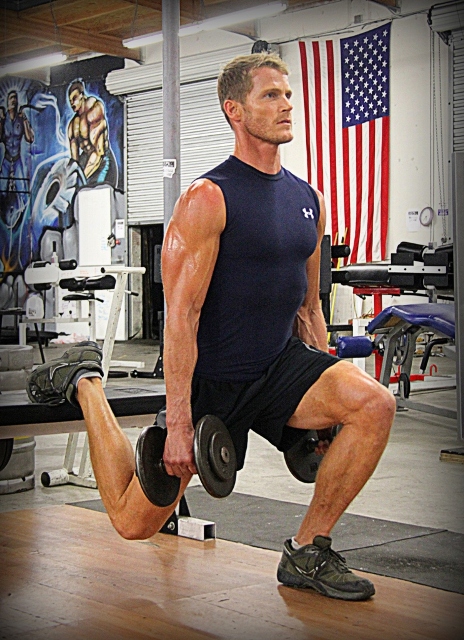 **October 2012 - Maui FAMILY Trip...fun in the sun!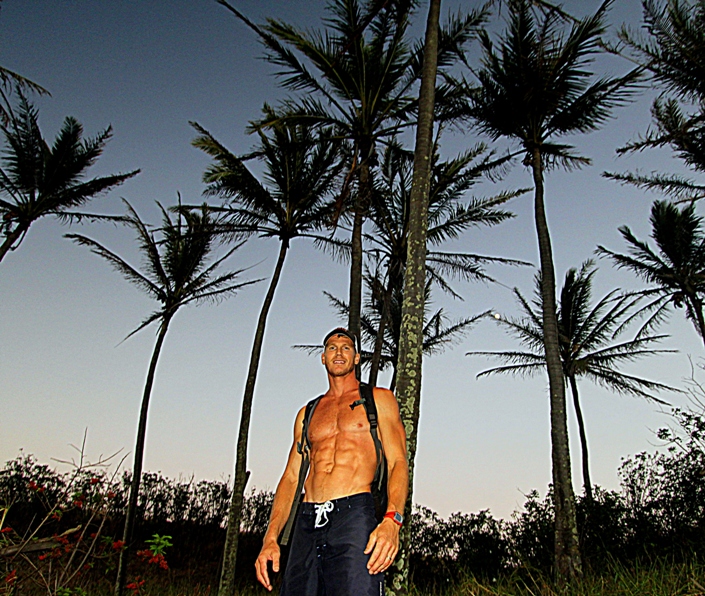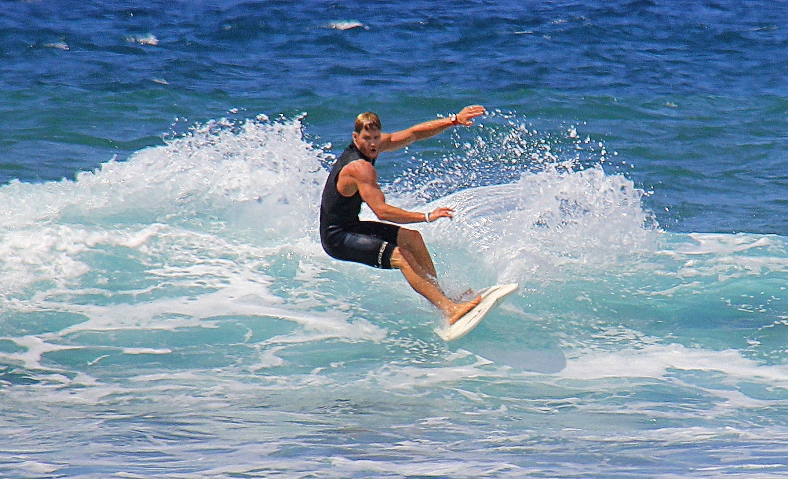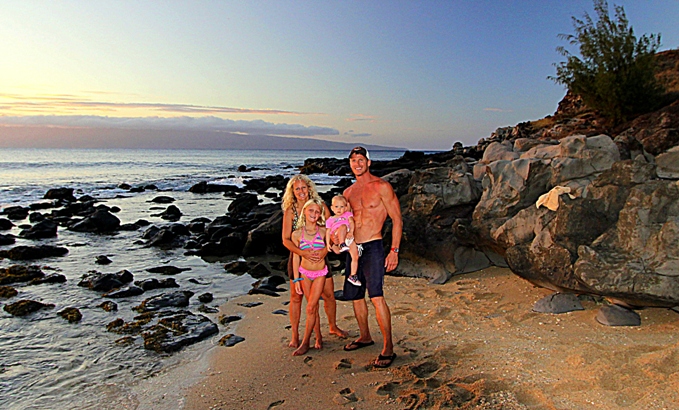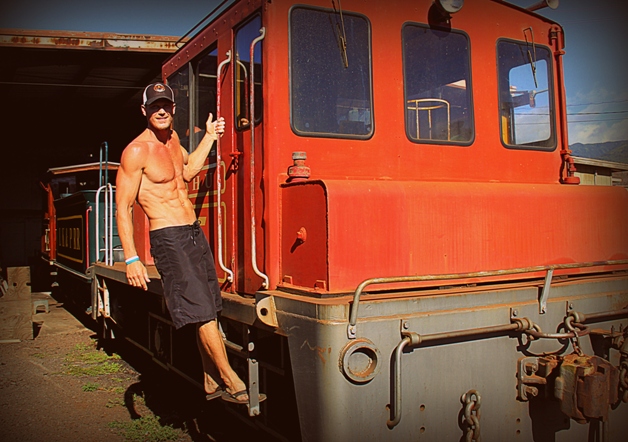 **October 2102 - Some commercial PRINT tear sheets...(Actual PAYING jobs haha...REAL models get PAID!)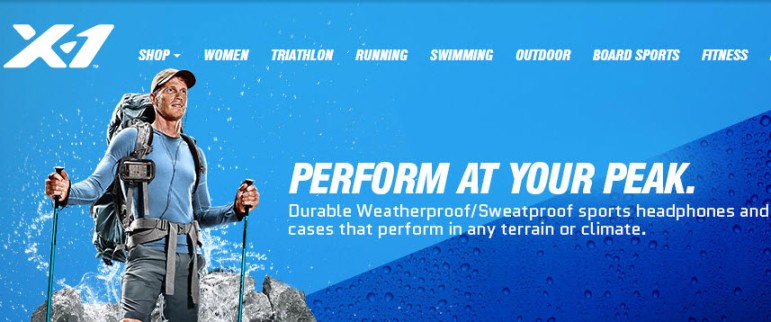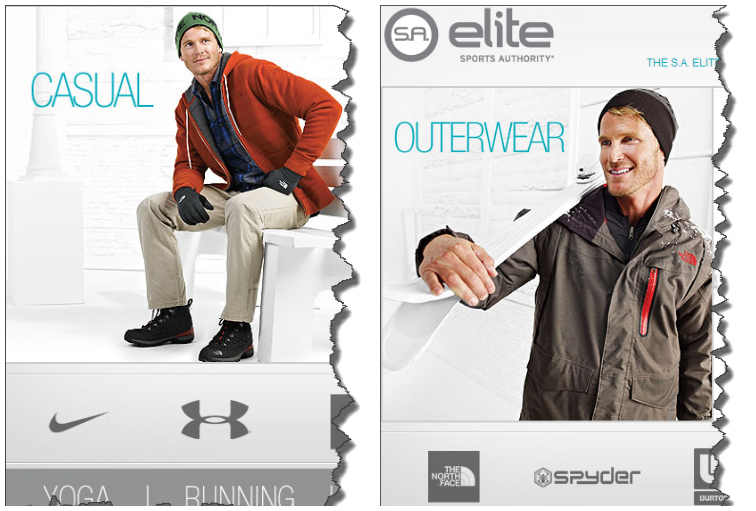 **September 2012 - Chapter 3 of my 'Guide to Athletic ABS! DVD' is now online...Here I discuss 'Abs-Awareness', Fat Physiology and Core Anatomy 101...
**September 2012 - NEW workout video!...'Plank Variations' - light as a feather stiff as a board!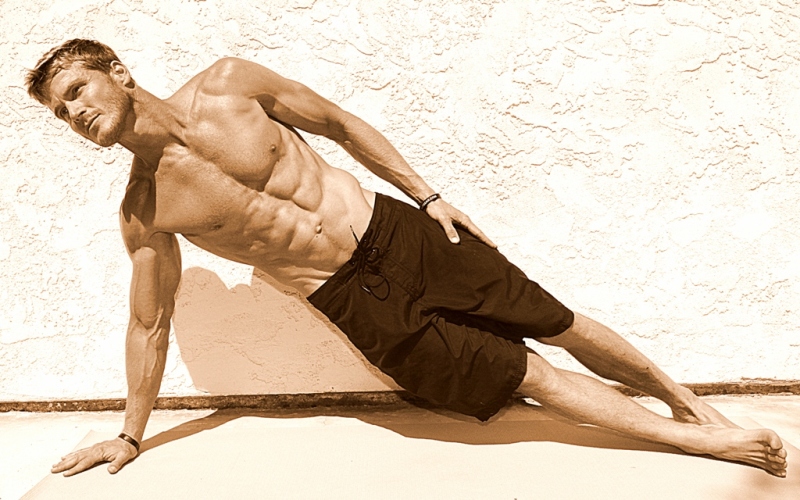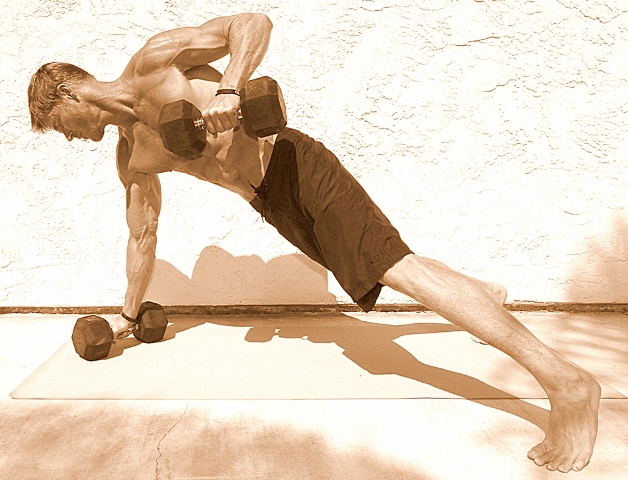 **August 2012 - Guest on 'Essentially Fit' radio talk show with host Wess Murray!...link: http://www.blogtalkradio.com/essentiallyfit/2012/08/21/max-wettstein
**August 2012 - Latest Training Video: 'Heavy Bag Workout' with fitness Pro Max!
**August 2012 - Chapter 2 'Nutrition' of my Guide to Athletic ABS! DVD is now avail & FREE on Youtube!
**July 2012 - 'Salt of The Earth' campaign- WETTSTEIN MEDIA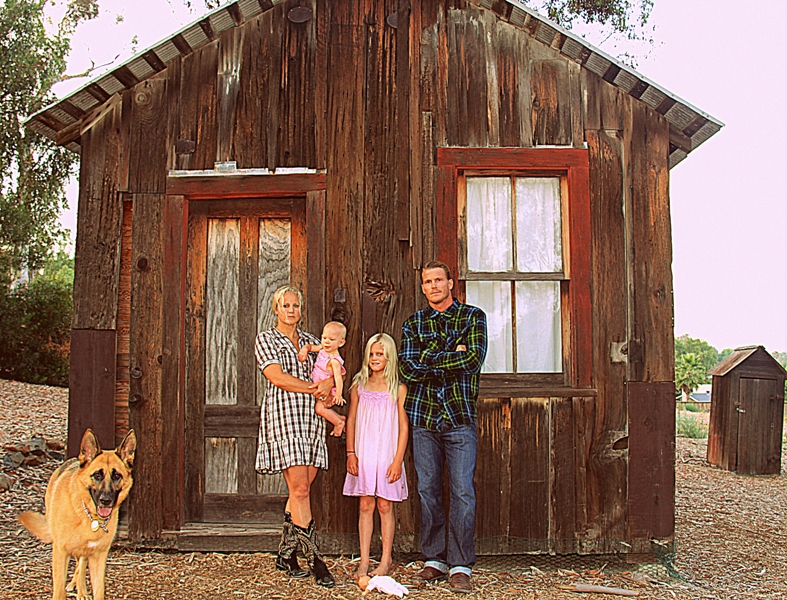 **July 2012 - My Guide to Athletic ABS! DVD Chapter 1: The Exercises...is now FREE via YouTube so check it and learn how I strengthen & sculpt my lean abs & core! Featuring Chelsea Cruz!
**July 2012 - Summer Surf Sesh #999...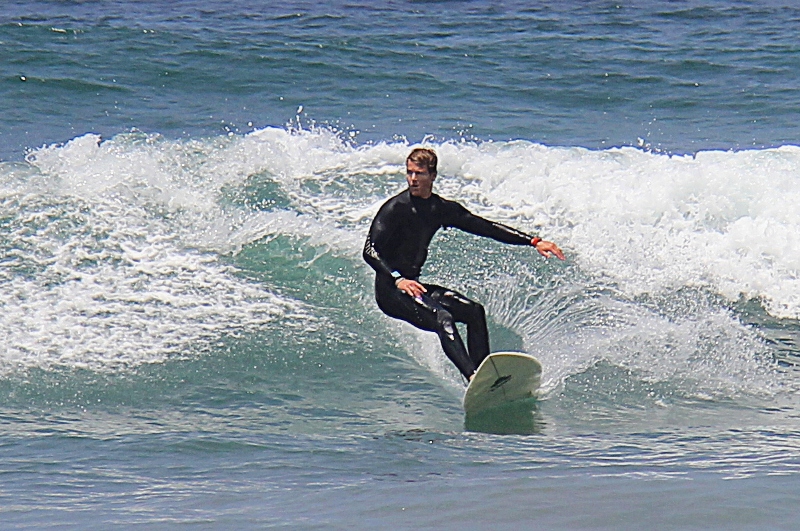 **July 2012 - Function Vs. Aesthetics: Max finding optimal balance...read my blog to find out more about this photo!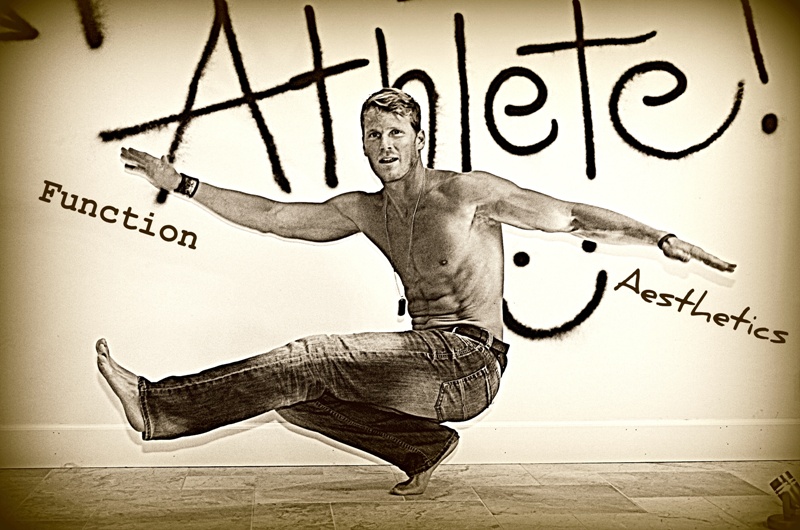 **July 2012 - iPad Workout app now avail at iTunes store! 'MyHoist' Home Gym app, with Max as your virtual trainer avatar! (iPad screenshot previews below...)
**June 2012 - REPs! magazine workout shoot: 'Barbell Basics' for the SEPT 2012 issue (hopefully to go with my cover haha!) Here's a behind-the-scenes photo from our location-shoot at Pacific Palisades, CA!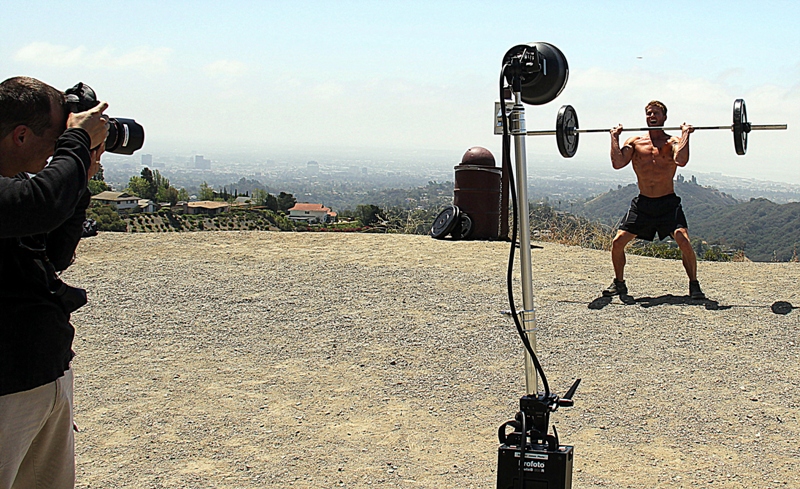 **June 2012 - Official Trailer: 'Max's Guide to Athletic ABS!' DVD with co-host Chelsea Cruz. Available for purchase, downloading & streaming later this month!
**May 2012 - Tim Tadder Photograhy 'Future of Sport: Uber Athlete' Project (Believe it or not these were shot in Tim's studio)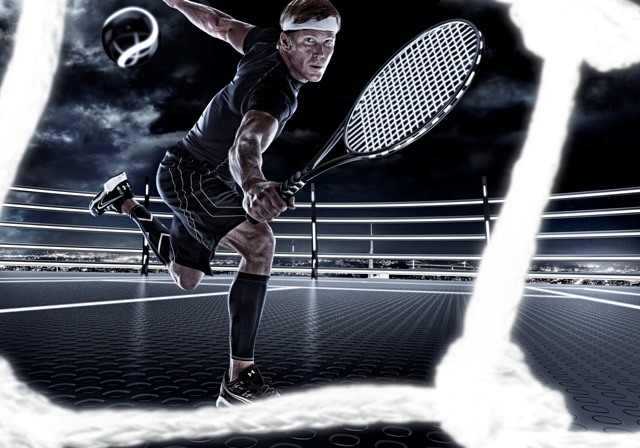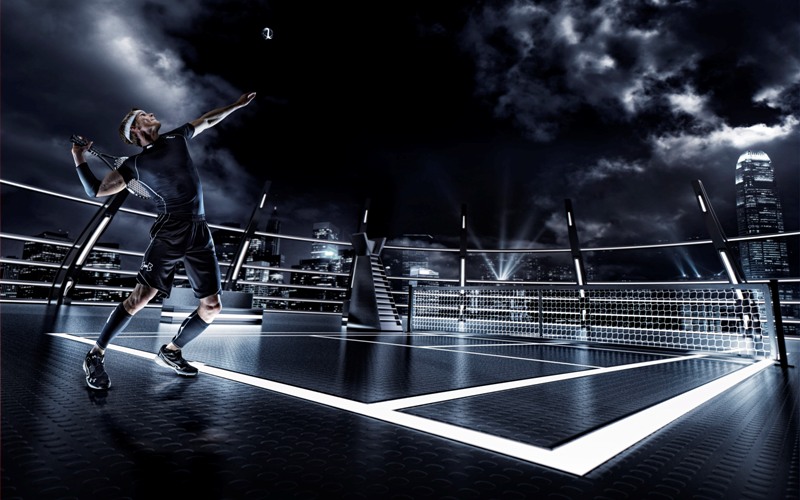 **May 2012 - Perfect Fitness Shoot: I am the new face for Perfect Fitness! A few shots from on set launching their newest Home-Ab-exercise product...top-secret for now!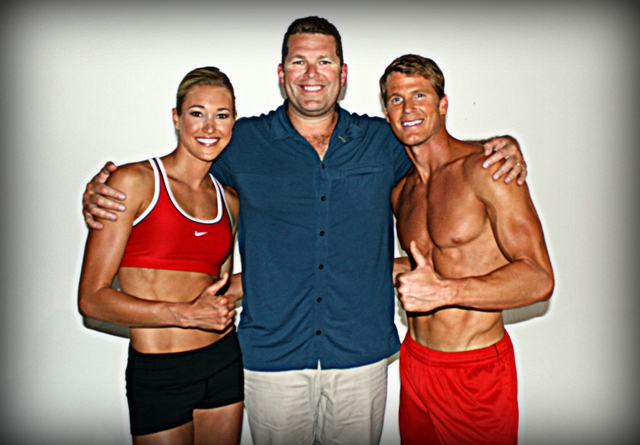 with co-talent & athlete Lauren Collins and CEO & Founder, Alden Mills who is also a Navy SEAL!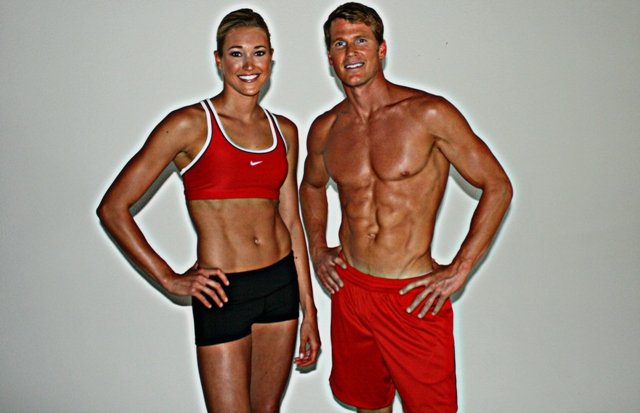 **MAY 2012 - Hoist Fitness Systems shoot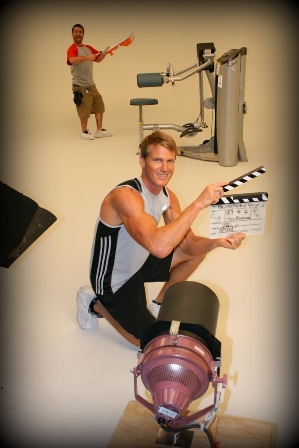 **MAY 2012 - 'Day in the Life' in my flight deck office...my day job...
**APR 2012 - 'Reps!' magazine cover-try shoot with MagicLight Productions!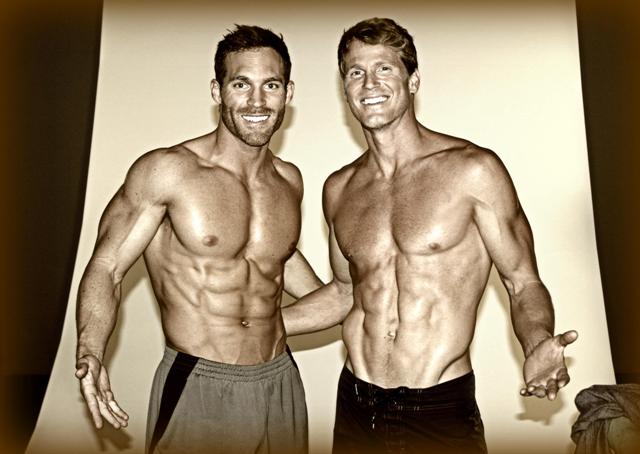 on MagicLight Productions set with Kyle Clarke who was also shooting with hopes of a REPS! cover!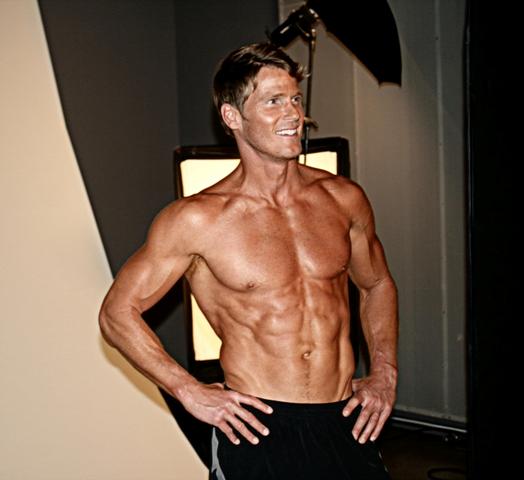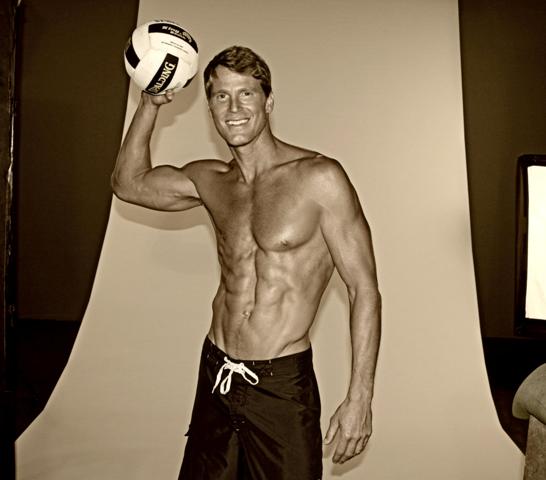 **MAR 2012 - 'Max's Guide to Athletic ABS!' DVD preview
**MAR 2012 - Great Interview with Nikki Espina of reActs Performance! direct link: http://www.reactsperformance.com/interviews.html
**FEB 2012 - RADIO: I was guest on the Physique Star Radio Show, hosted by Ian Lauer
**FEB 2012 - Encinitas, CA with Chelsea Cruz! Short preview video she made with all her behind-the-scenes footage from our 'Max's Guide to Athletic ABS!' DVD production...
**FEB 2012 - Carlsbad, CA Beach Lifestyle shoot. Some behind-the-scenes photos shot by John of BBPICS.com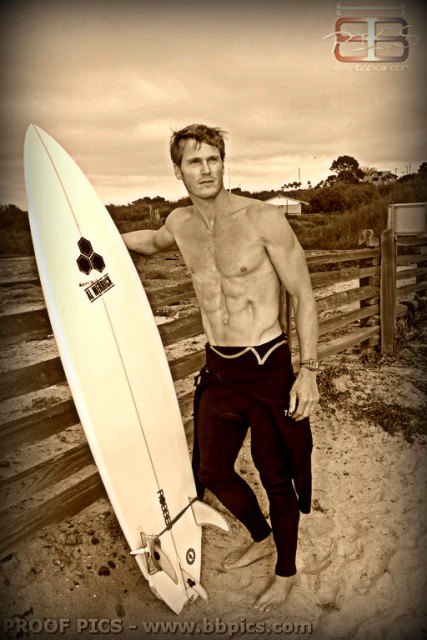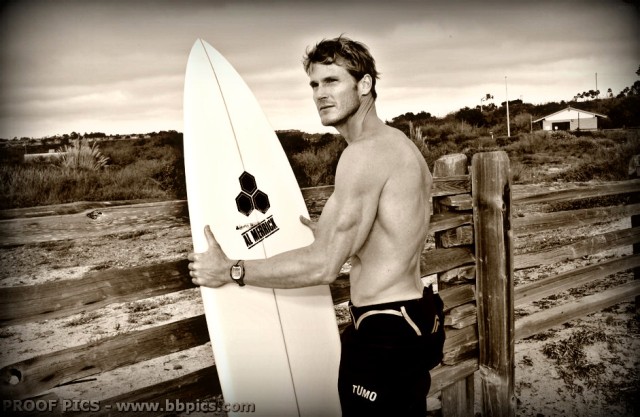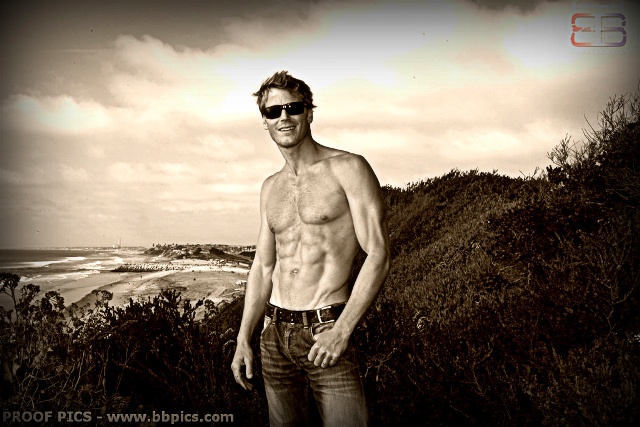 **FEB 2012 - Encinitas, CA : video below - Backyard Sk8 Sesh at the Iguana Bowl
**FEB 2012 - San Diego, CA Just worked with Road Runner Sports shooting their spring line of clothing in HD video for their website! Road Runner Sports is my longest running client (pun intended!) - been working with them since 1999!
**FEB 2012 - Encinitas, CA - My new garage gym! I still have my outdoor training facilities & still do most of my training outdoors, BUT, this is nice to finally get set-up for when it occasionally rains and for a fun & active time for the entire family! Plus the garage was just a mess and now it is an enjoyable place to hang out, not just train!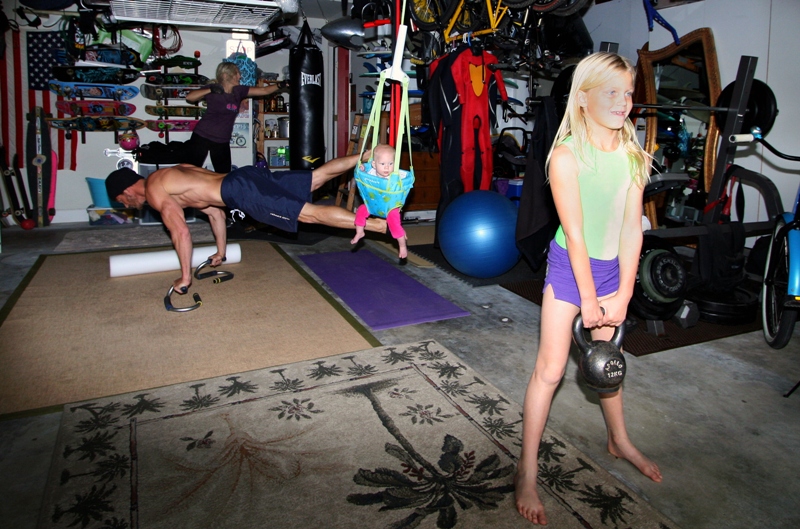 **JAN 2012 - San Jose, CA: I know this seems random, but lately I've been immersed in the world of skateboarding: sk8ing, coaching & shooting it! Another sk8 photographer recently caught me in action, BEHIND the camera! (photos of me by Z-Studios). My shot on the left, me getting the shot on the right...(oh, don't mind the blue kneepads - I was sk8ing in between snapping these shots.)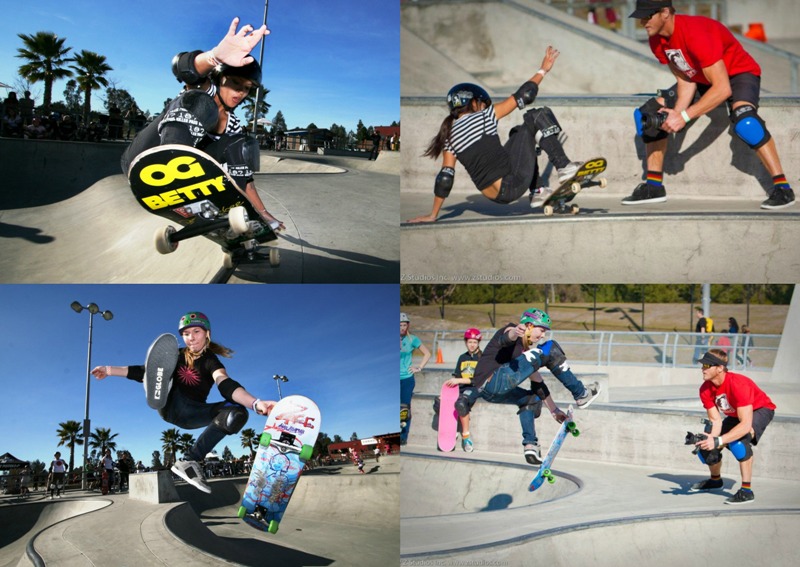 **JAN 2012 - filming my NEW Guide to Athletic ABS! DVD with Mantell Productions, on location here in Encinitas' beaches! With The Chelsea Cruz Fitness!
**JAN 2012 - I have compiled 12 Simple Tips you can do daily to live a more HOLISTIC Lifestyle!
**JAN 2012 - New Interview is up with Lean Body Lifestyle dot com!
**JAN 2012 - Happy New Year! Beach Lifestyle Shoot: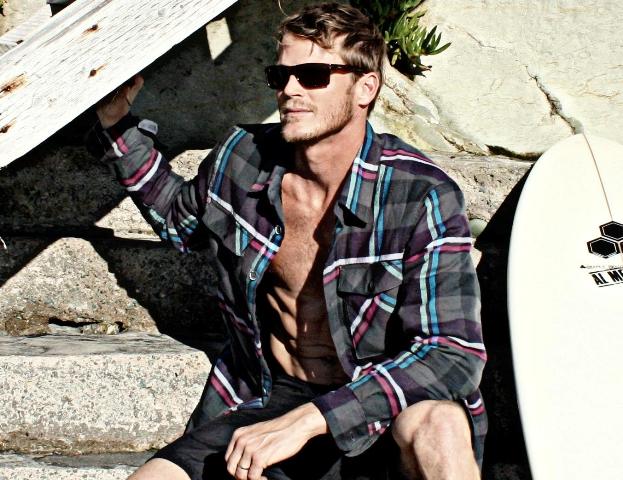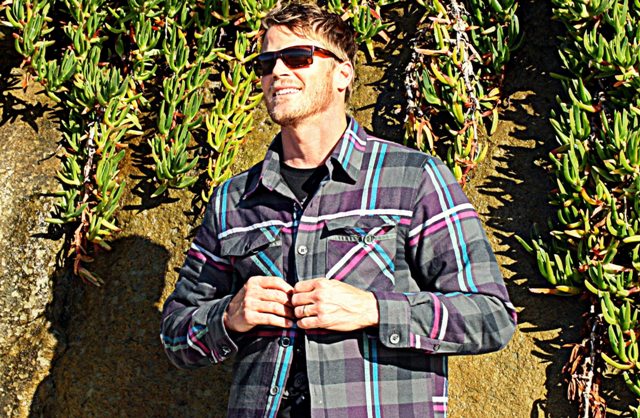 **DEC 2011 - Moto Desert Shoot, on location Anza-Borrego desert with Groovy-like-a-Movie productions!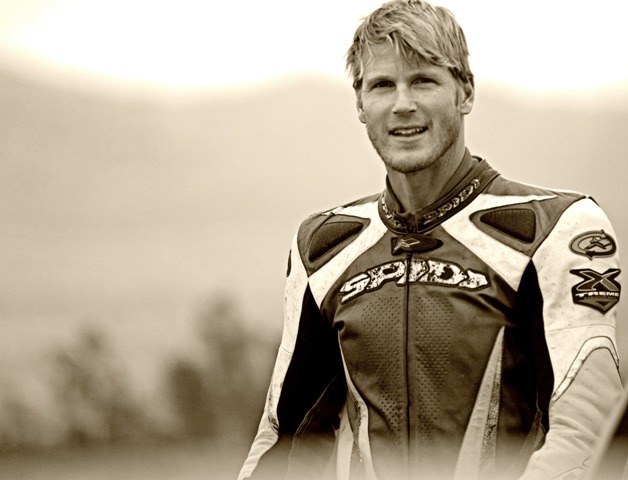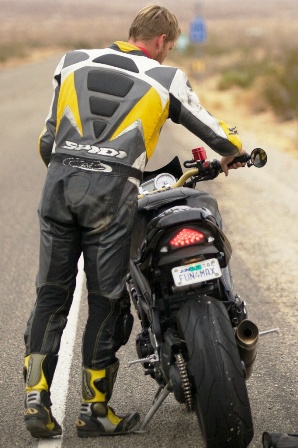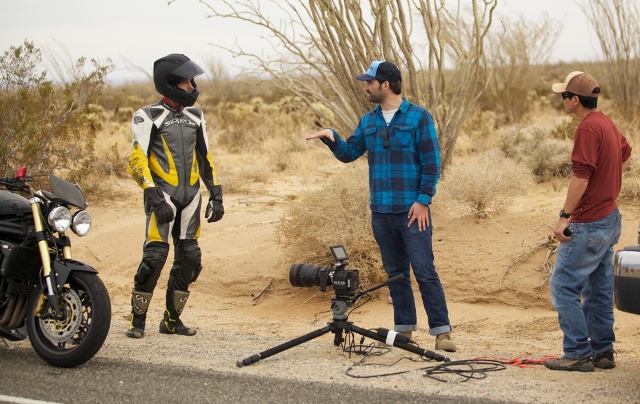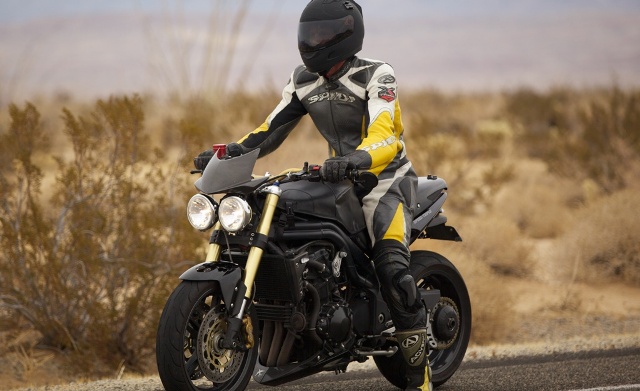 **DEC 2011 - Latest Interview with DirectlyFitness.com!! I kept it candid, REAL & tell you what makes me tick!...Direct Link: http://www.directlyfitness.com/2011/max-wettstein-interview/
**NOV 2011 - NEW Video! My family's involvement in girls' skateboarding: our backyard bowl; my re-discovery of the sport; coaching my sponsored, world-ranked daughter...
**NOV 2011 - My Latest Cover - Royal Robbins Outdoor Clothing Catalog Fall.Winter 2012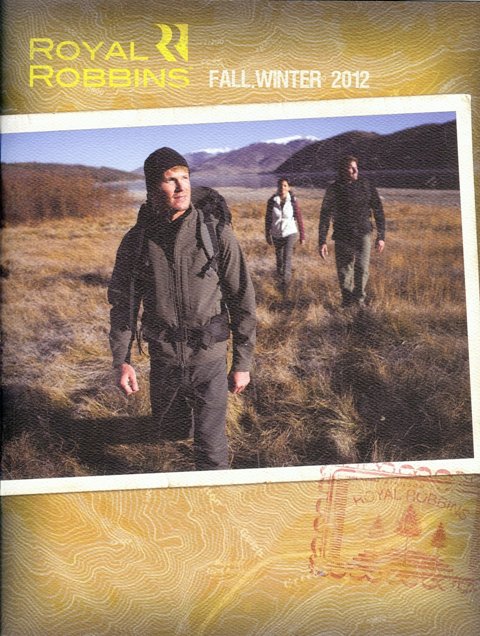 **NOV 2011 - Hoist Fitness Systems/Fitness Buddy App Shoot: We shot 870 exercises, both stills & video in only 3 days!...a NEW personal record for me! A video is coming to show you exactly what food & supplements I eat to survive these physically grueling shoots! I am the NEW face for the iPhone Fitness Buddy App, available on iTunes store...look for me to be launching on their app sometime before the new year! Fitness Buddy App combined with my work with Exercise.com means that I'm now the exercise model in over 1500 HD videos avail right on your smart phone! You can take me anywhere to help train you haha! Behind-the-scenes photos from my camera below...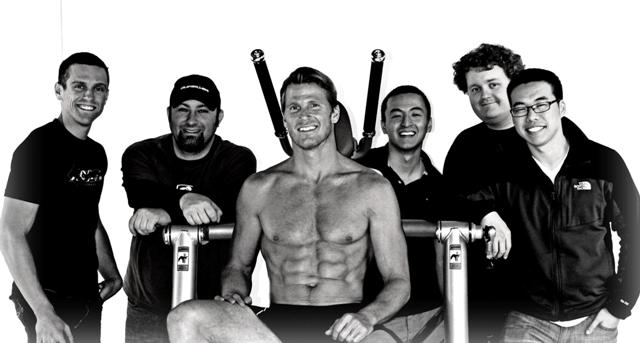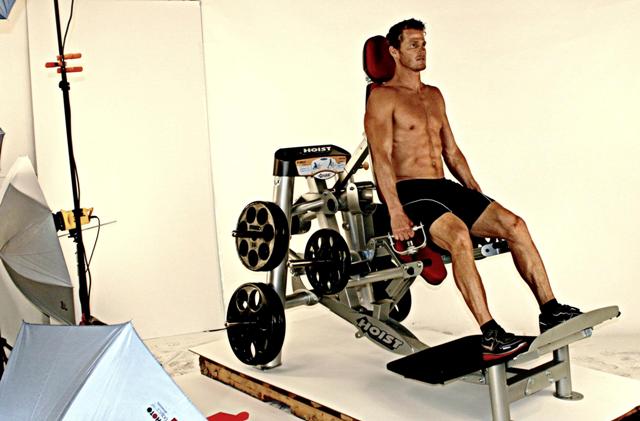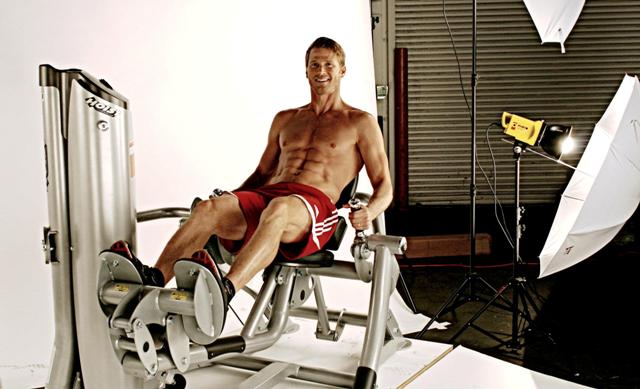 **OCT 20th 2011 - Location Fashion Shoot with Royal Robbins outdoor clothing, Frisco Colorado: (& I brought my family too!)http://www.royalrobbins.com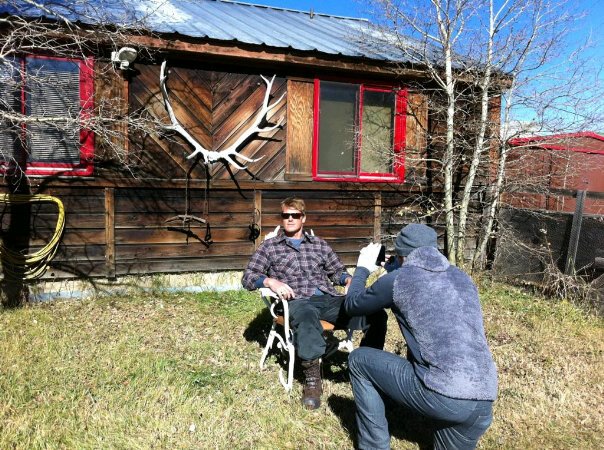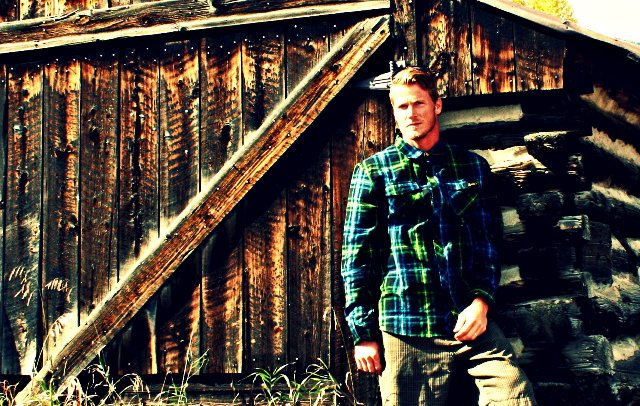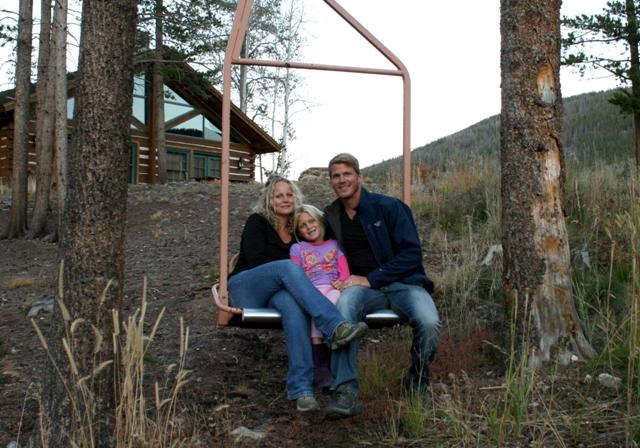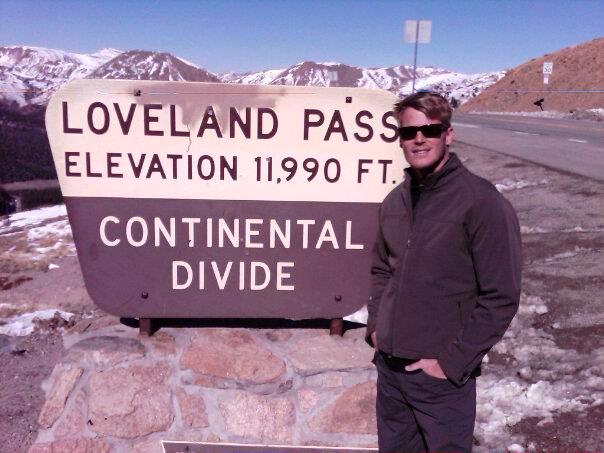 **OCT 14th 2011 - Surfing Encinitas: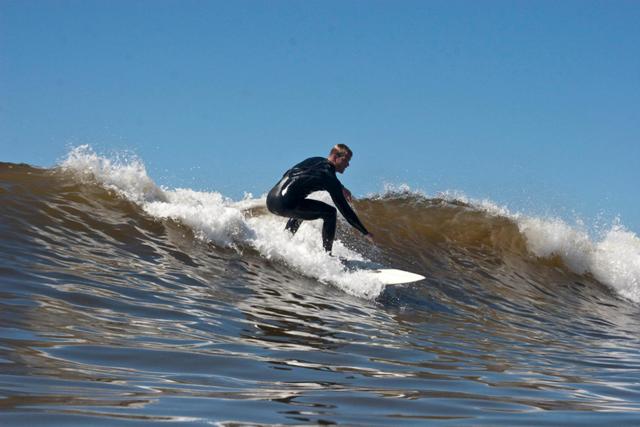 Above photos shot by Chris Lowery
**AUG 27th 2011 - Big News! I have FINALLY started a BLOG! You can subscribe via RSS Feed or via email: MaxWettsteinFitness.blogspot.com
**August 30th, 2011 - New Video: 'I am a Holistic Athlete' campaign continues! Calling upon all you Holistic Health Advocates & Athletes out there to join me & reclaim the Fitness Industry back from the frauds out there!
**August 25th, 2011 - Hoist Fitness Systems' Roc.IT DVD shoot at Groovy Studios! - I am a WORKING fitness model who books PAYING jobs! Special thanks to Hoist Fitness who is my 3rd longest running client (1st is RoadRunner Sports & 2nd is Men's Health Mag/Rodale). Hoist Fitness sets the industry STANDARD for commercial & home gym equipment - often imitated but NEVER duplicated and 100% made in the USA!!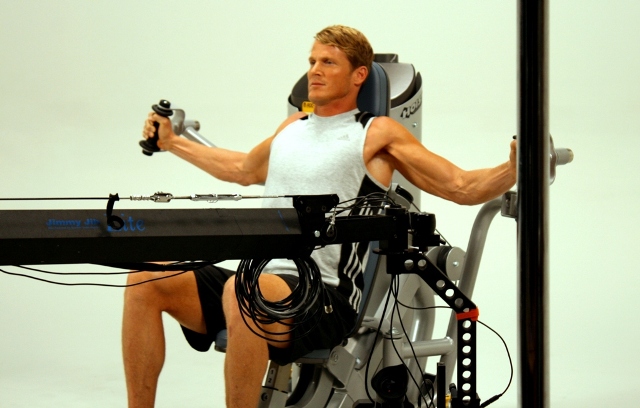 **August 23rd, 2011 - Launching NEW Campaign: 'I am Holistic Athlete'. Video in post, but here is a photo preview...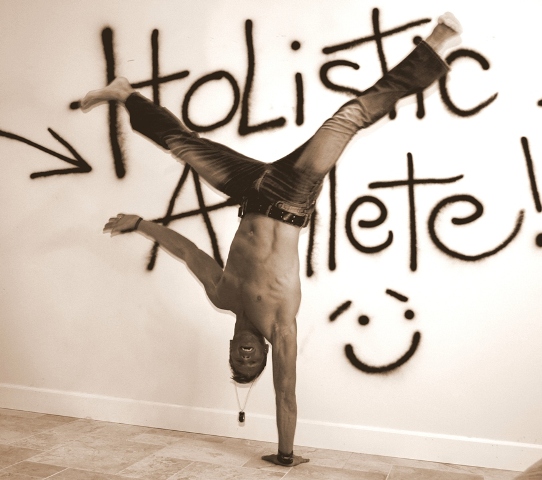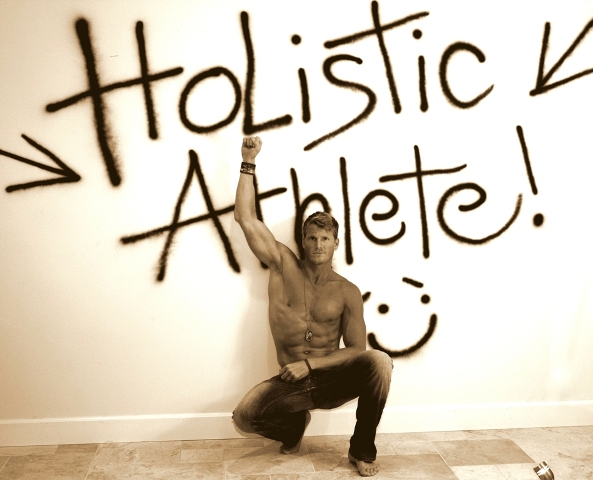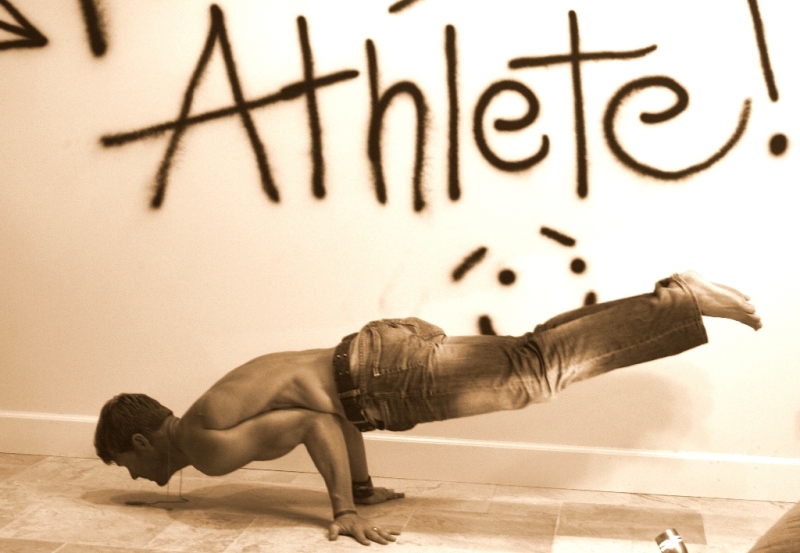 **August 10th, 2011 - New Video! 'How I Alkalize my Protein Powder!'...because too many animal-based foods & refined foods can create an acidic PH in the body! And I prefer WHEY Protein still - assimilated quickest & most effective & most anabolic form of supplemental protein..
**July 30th, 2011 - Physique Update: Still in SHAPE!..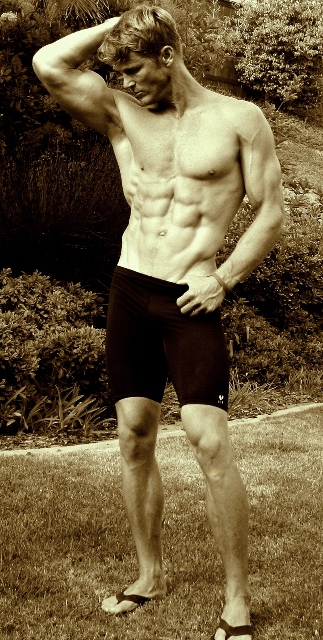 **JUL 27th 2011 - New baby daughter has arrived! Where have I been? Daddy duties are always #1 for me these days - 'Summer Brynn' was born on JUL 27th at 0118 AM!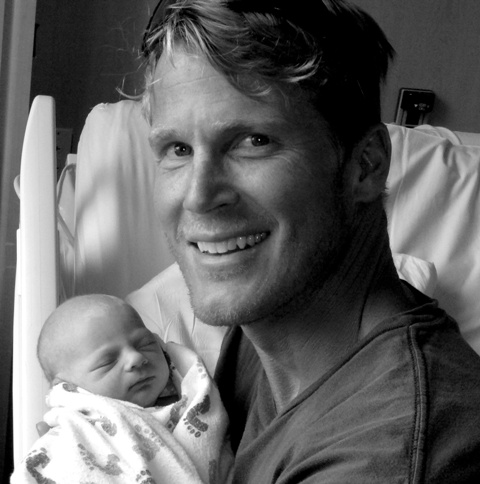 **July 19th 2011 - New Video! Backyard Strength Training! Lately I've just been training in my backyard instead of in the fancy gyms with all the fancy people!
**July 12th 2011 - On set Total Gym with Sherry Goggin! As exercise & spokesmodel!...it truly works & kicked my ASS! I should mention Sherry is STRONG!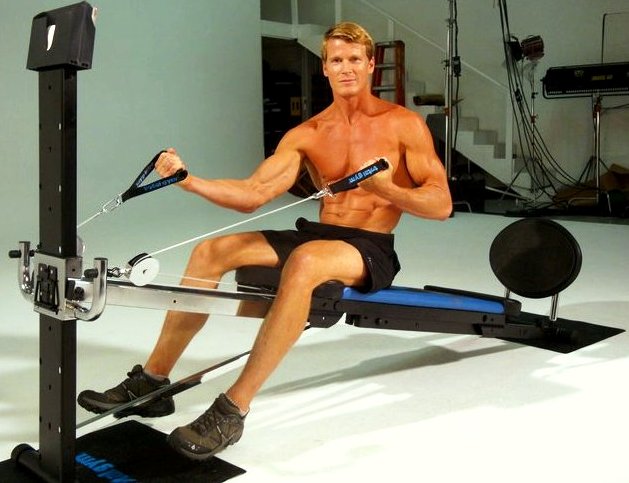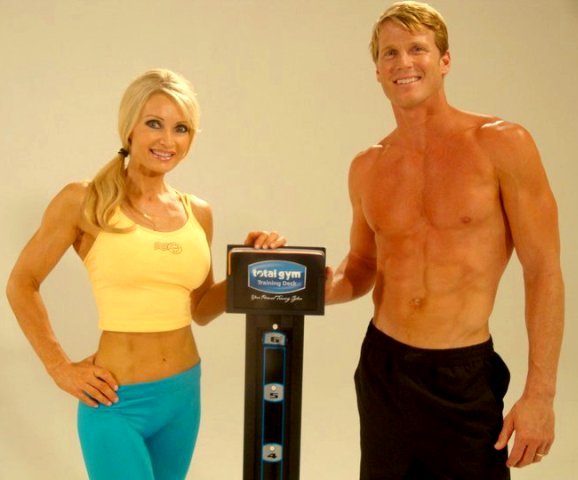 **July 3rd 2011 - Another shot released from the great Nate Jensen Creative!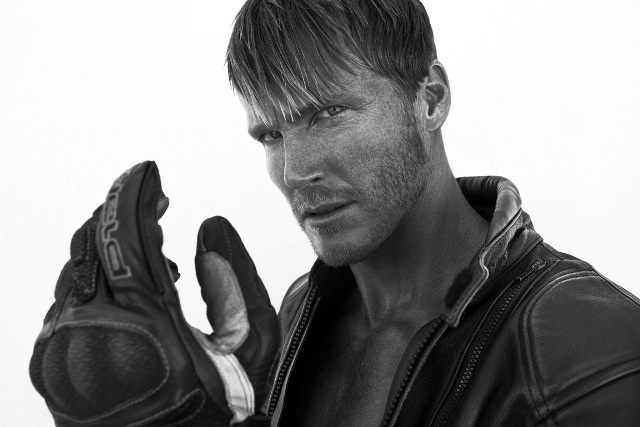 **June 29th 2011 - I booked a Sports Authority job up in Mammoth Mtn! Here are a few candid shots while having fun in my spare time...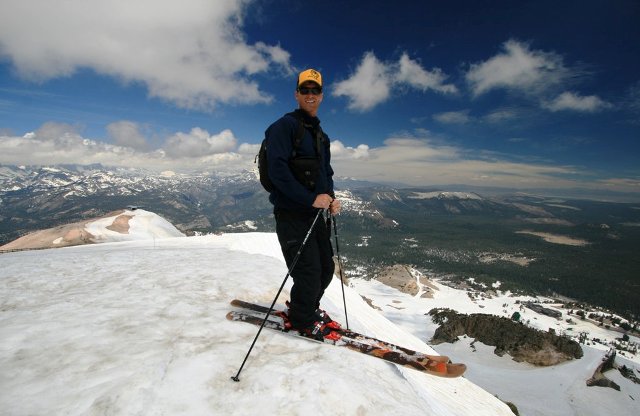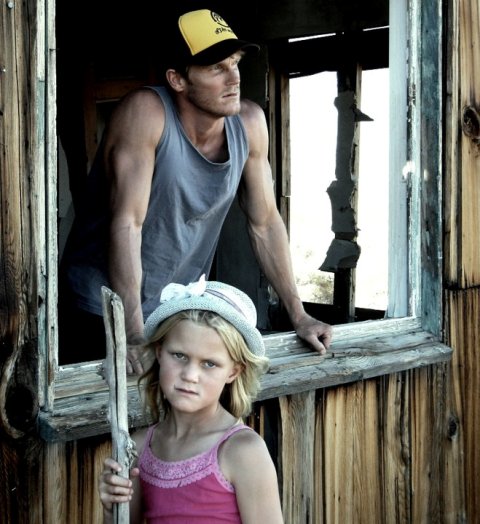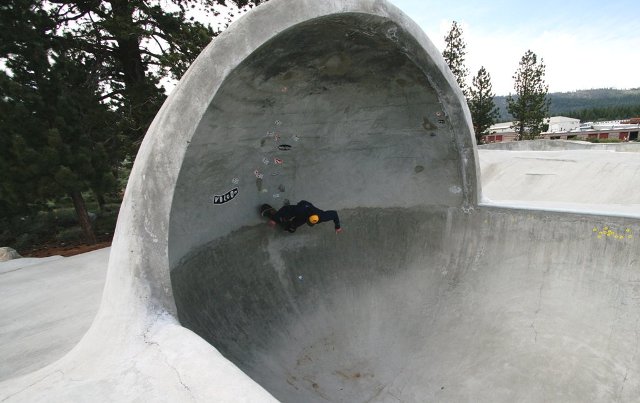 **June 16th 2011 - I crashed my daughter's sk8 photo shoot (below) with RayRaePix.com at Venice Beach Skatepark & he snapped a photo of me for Stronger Today!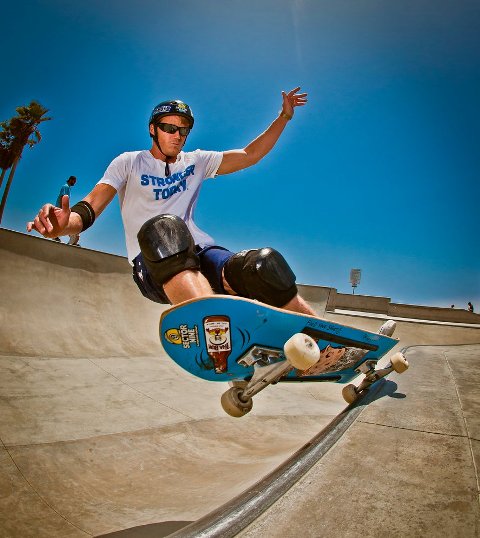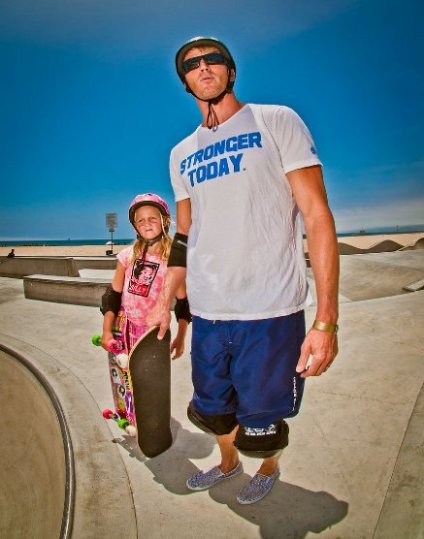 Left: FS slash at Venice Beach sk8prk Right: Me with my little shredder, Bryce!
**June 15th 2011 - I decided to speak out on The Gregory Mantell Show about how the 'Fitness Industry' is FAILING in America...here is the Full-length interview!:
**June 1st 2011 - I am now endorsing Intensity Nutrition! Intensity is supplying me with 'Recover': Whey protein, Micellar Casein, BCAA & Glutamine blend, plus 'Fuel' Creatine/NO2 pre-workout supplements! Had to say goodbye to MRI's Pro-NOS protein as they weren't offering to sponsor me & Intensity is cleaner & better with no junk-fillers. But for all my holistic health, vitamins & herbal supplements I will continue to be sponsored by Nature's Sunshine Products! I'm also featured on Intensity's latest '3-ways to burn fat blog!'
**May 30th 2011 - I posted an article on TRAVEL FITNESS for Men'sPhysique.com!
**May 29th 2011 - In the Captain's seat of a JetBlue Airways Airbus 320! Yes we are HAPPY pilots, living the DREAM!..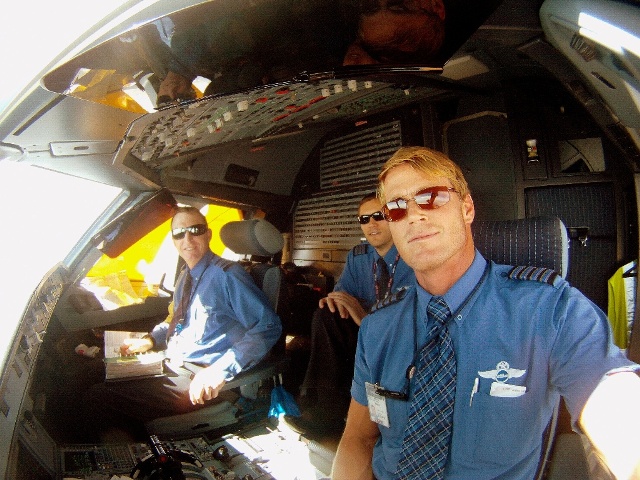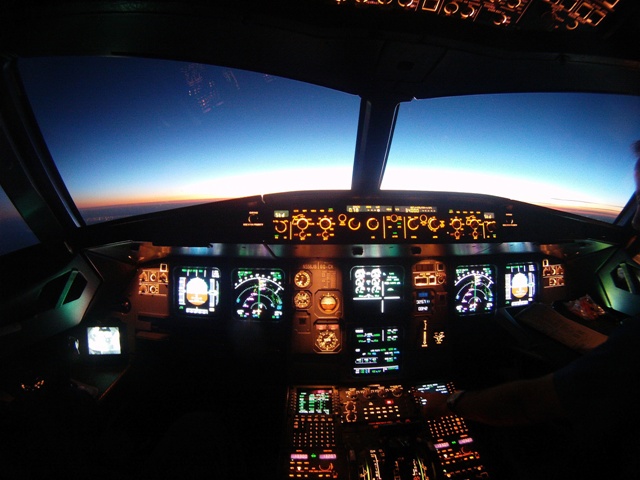 **May 24th 2011 - Brings you post-surf RINSE...(not posed, actually me really in my typical post-surf routine, ha-ha!...& good to know we all survived Rapture;)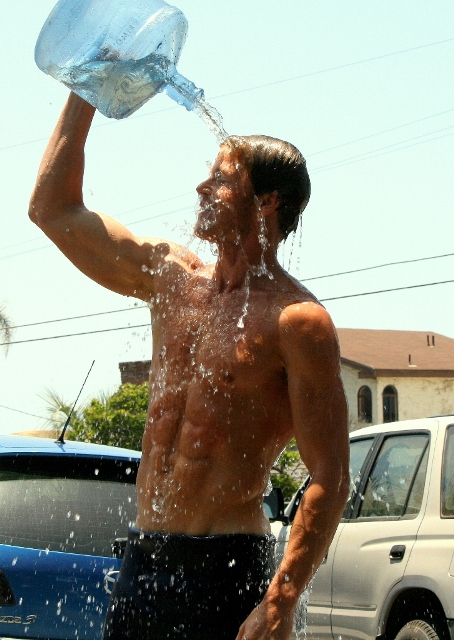 **May 17th 2011 - I shot with photographer Nate Jensen (photo below) www.natejensencreative.com in Beverly Hills: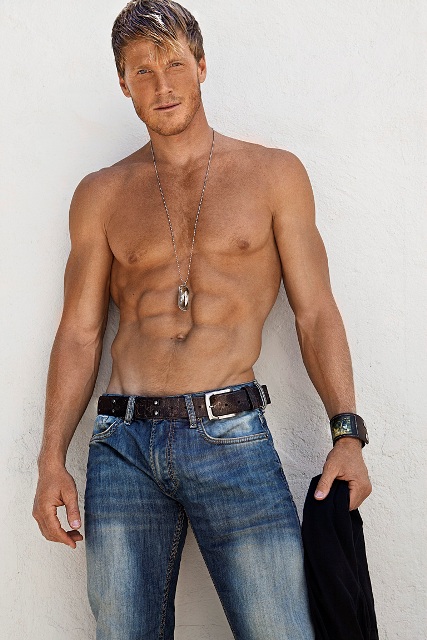 **May 12th 2011 - I've been invited to contribute to Men's Physique dot com Biography of Max Wettstein Fitness Model: MensPhysique Blogger by Editor Ian Lauer
**May 5th 2011 - My "Resistance Band Training Part 2" Video is out!
Still simple & so versatile, but now updated with the latest generation bands, more exercises, and the new Core Energy Fitness H2 wall-mounted attachment system. In this video I am using Lifeline USA resistance bands.
**April 25th 2011 - "Guilty as Charged!" - yes my lovely wife Donna (below) is pregnant w/ a baby girl!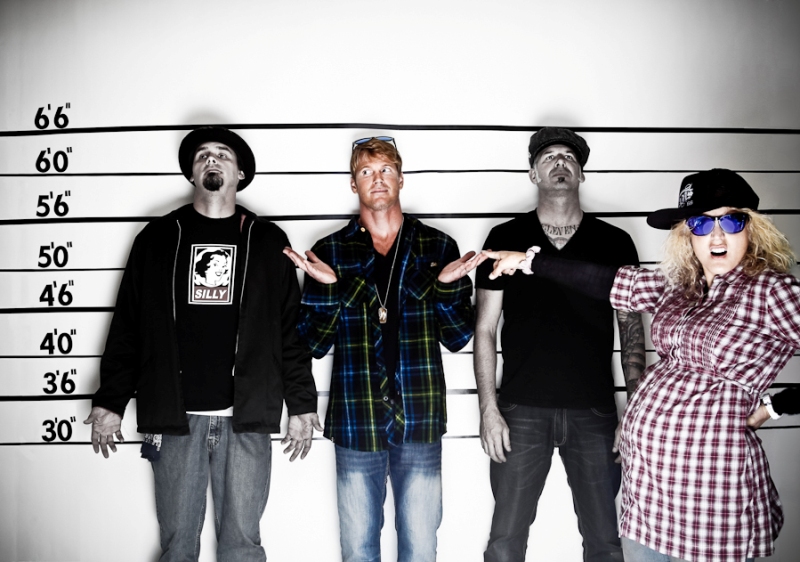 Above shot by www.scooterphotography.com
**April 12th 2011 -Max's Interview is up on MANIAC FITNESS dot com! - just click the link!
**April 10th 2011 - "Getting Outside & Being a Kid Again!"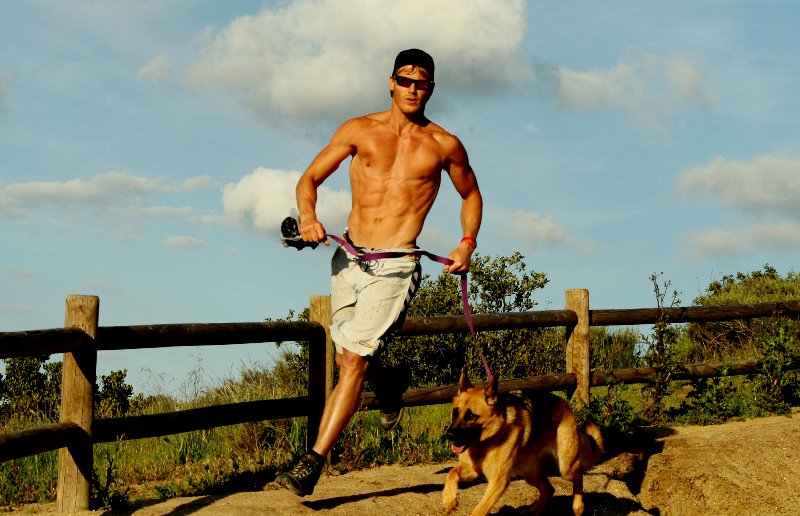 Man's best friend can certainly help motivate you to hit the trail more, especially when she's nudging you with her leash in her mouth!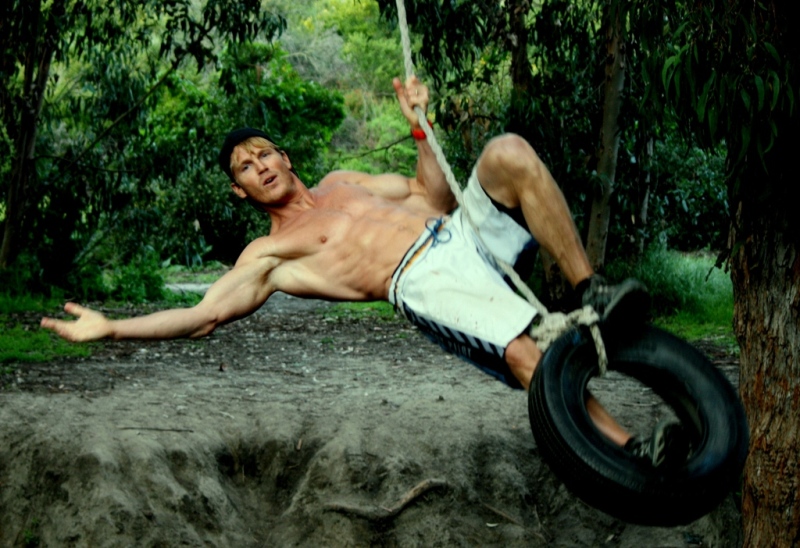 Kids can do the same thing: Help you get outside & rediscover your inner-kid!!
**April 5th - Skating in my backyard Iguana Bowl: "Be an ATHLETE! Find Your Sport!"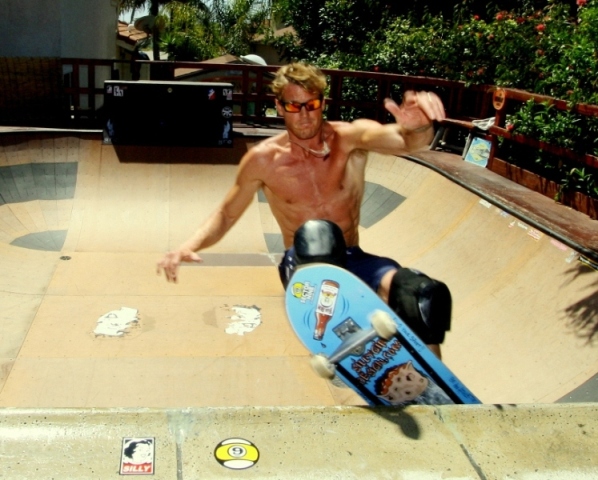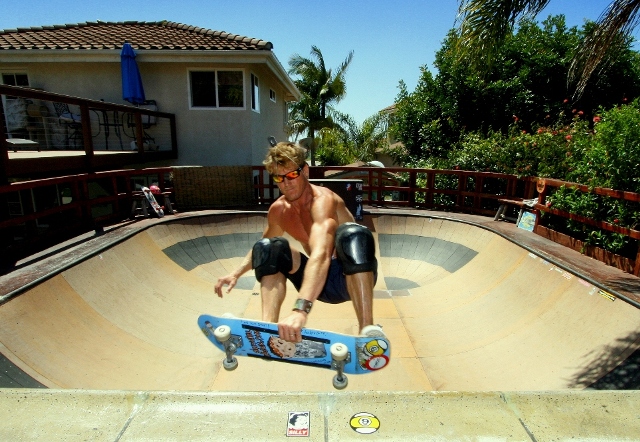 **Surfing Encinitas on April Fools Day! (All photos Wettstein Media - feel free to copy:)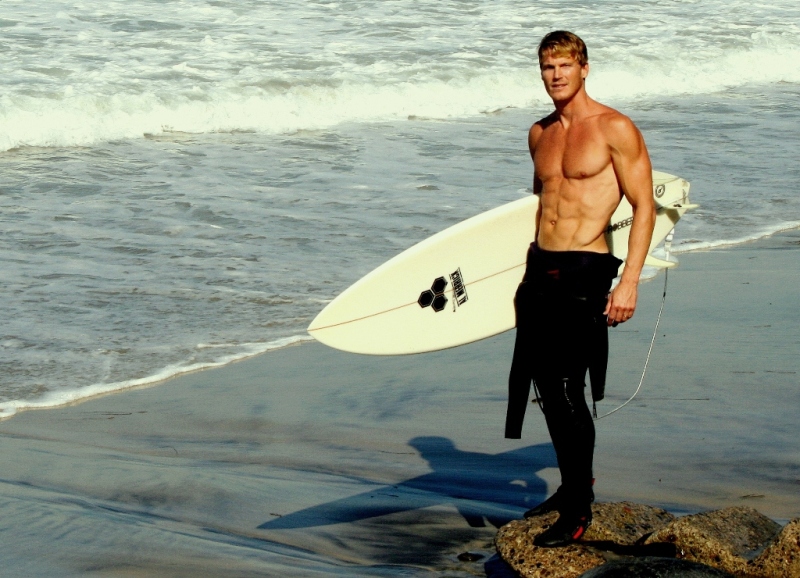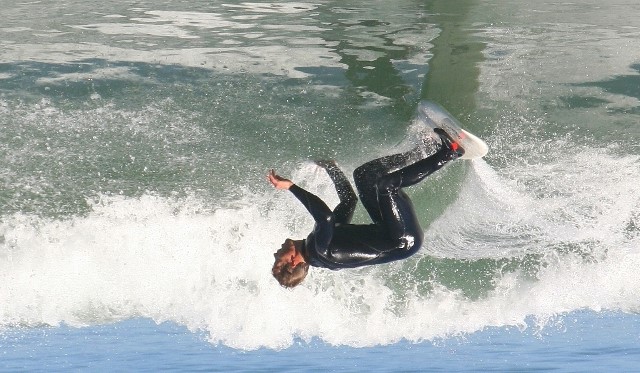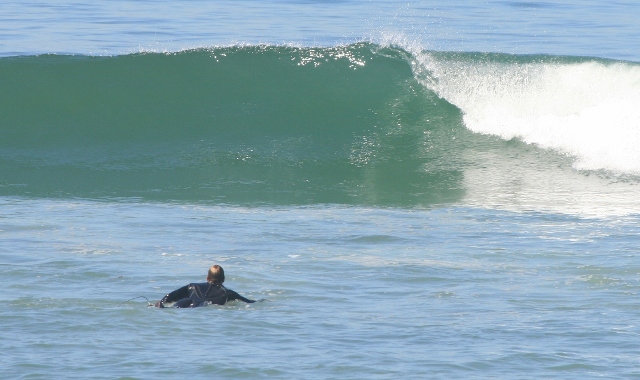 **MAR 27th Video of the Day: Max drops into the X-Games Half-Pipe with Mike Owen of San DiegoSkateboarding dot com
**FEB 22nd Shot-of-the-Day: PHYSIQUE UPDATE - no planning or prep during this 30 second photoshoot!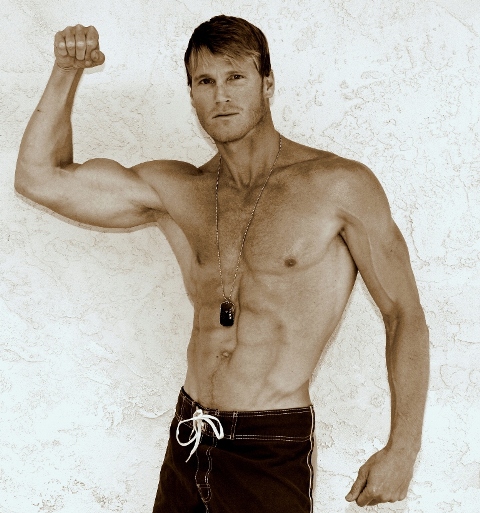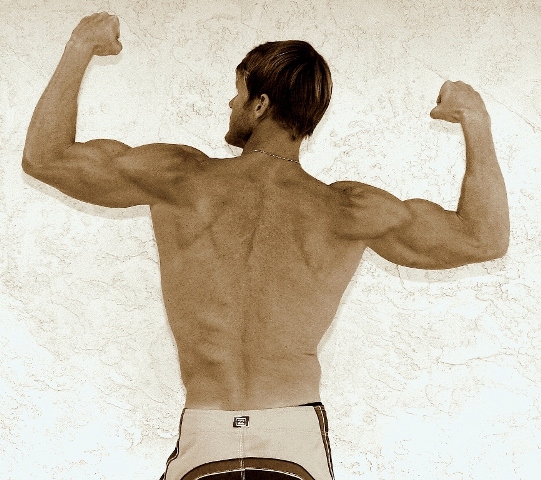 FEB 18th Shot-of-the-Day More surfing - Encinitas California:)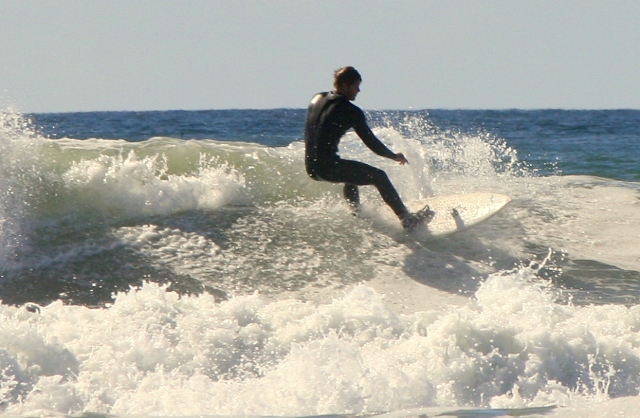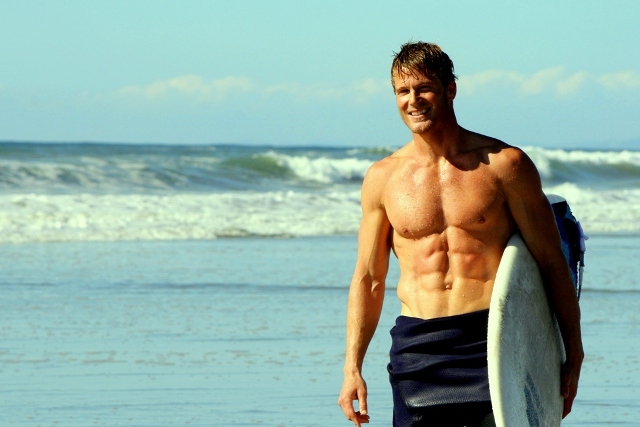 **FEB 17th brings you a fun wave sequence of me surfing in Encinitas...
**FEB 12th brings you 2 fun shots from beach volleyball - my absolute favorite sport right now, that is keeping me out of the gym...but hey my vertical-jump has improved & so has my tan:)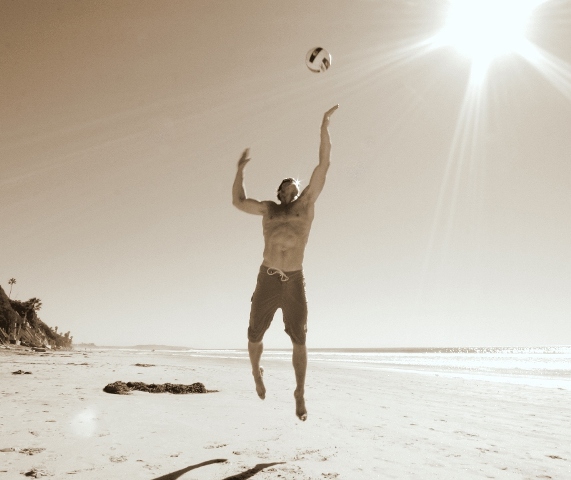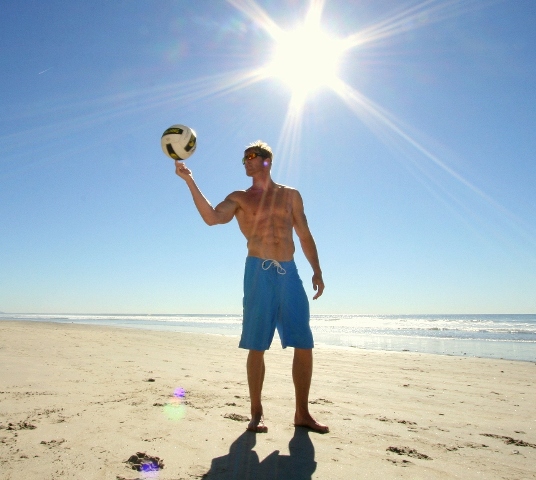 **FEB 11th Gotta give a quick shout-out to my daughter Bryce Ava:

Already a sponsored athlete with 2 campaigns, www.BryceWettstein.com! - Stop by & check her site out & LIKE her on Facebook.com/BryceWettstein too if you get a chance: At age 7 she is already a team rider for Sector9 Skateboards & Silly Girl Design skate & clothing company and has landed campaigns with Target, Wahoo's Fish Tacos & Pride Socks! What were you doing at age 7?!
**FEB 7th brings you a 2-page spread (118-119) in the MAR issue of Maximum Fitness mag, on stands now: a profile & full-interview on Max!


**JAN 30th brings you a fun sk8 shot: Full-body FUNctional Fitness for sure!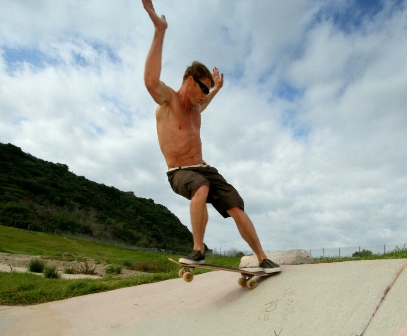 **JAN 30th 2011 I just found out I have a new cover out! Check it out!...Avail everywhere, and since this makes about my 10th cover with Men's Health, you know when you think of them you can think of me, and I totally back them & editor & chief, David Zinczenko!
**JAN 16th, 2011 brings you a FUN & Happy interview I was fortunate to do with Fun Happy Living dot com! We're all responsible for creating our own happiness. I try to make it my method of life (along with optimal health!). Link: Max's FunHappyLiving Interview
**January 9th brings you MAX training with Ryan Shanahan to invite me to be a part of his new MMA BATTLE BAG home workout program - next time you see us together it will be on the Ellen DeGeneres show!

**January 1st brings you some footage from me skiing Mammoth Mountain with my HD helmet-cam!
**December 28th brings you a nice feature of yours truly on BBPICSdotCom's blog! Check it for more fun pics & even video of me sk8ing & training at Rado's gym in Dana PT!...
...but for ease of viewing I will embed the BBPIC's video right here below!...
**December 23rd - 26th 2010 I will be flying the JetBlue jet all across the USA taking the good people to see their loved ones for the Christmas holiday! Then going to Mammoth Mountain to bring in the New Year by skiing some fresh & deep powder with my family - yes I'm bringing my GoPro HD helmet cam, so standby for some epic footage!
**December 22nd 2010 Max gets featured as a contributor to John Carter's Global Fitness blog on Resistance Bands - my favorite most versatile piece of traveling equipment!
**December 17th 2010 Max gets interviewed by Yeah NewYork! (click left!) - this interview by Michelle Kaplan does a great job letting you know what I'm all about in great detail!
**December 15th 2010 brings you two amazing shots by Patrik Giardino on location at Malibu Beach for Men's Health magazine poster! Swimming in the 56 degree water shorebreak, but we got the shot!...not only did we get published in Men's Health, but these have made the cut for my official portfolio! haha!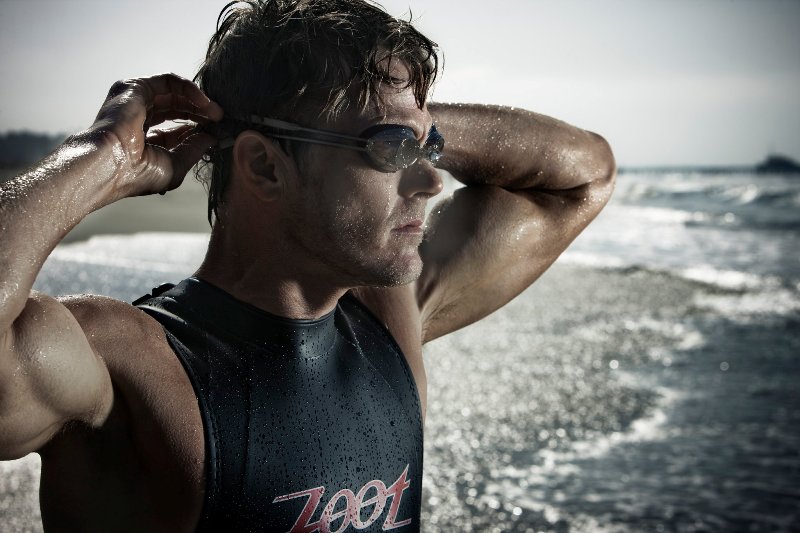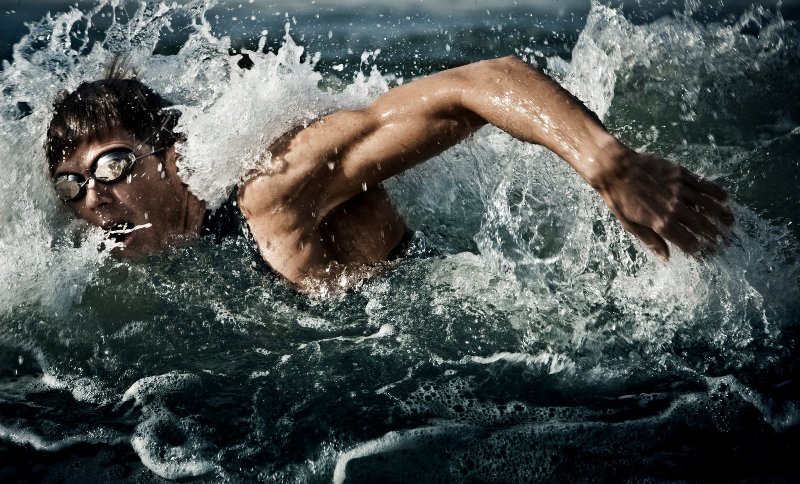 **December 6th 2010 brings you a few proof images from a Newport Coast shoot I did with BBPics.com with the lovely Chelsea Cruz!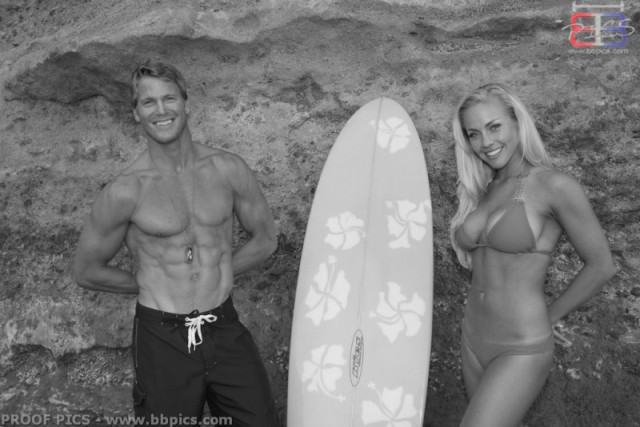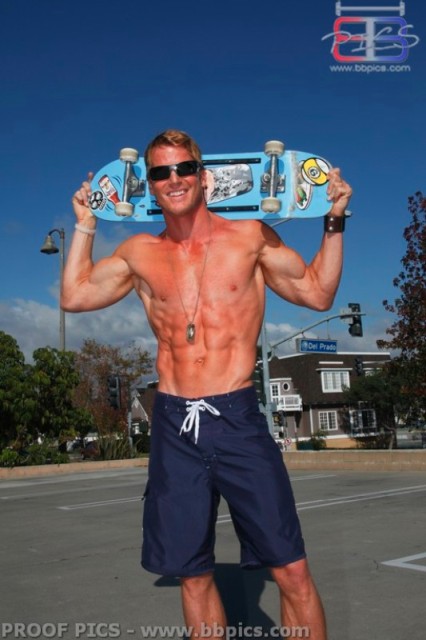 **December 1st 2010 brings you my Holiday Eating Strategy message (video below) & some other noteworthy announcements!...
video above: I share my take on how to deal with holiday eating indulgence & binge eating, & social engagements!
- I have been invited to join Muscle Wolf Productions. I first worked with them as a principle performer on the indie horror film 'Sculpture' which the DVD is on sale now on AMAZON!
- I will be contributing to www.funhappyliving.com in the new year (because "Happiness is my method of LIFE!") - check it out & pop them a 'LIKE' on Facebook too!
- Maximum Fitness magazine will be profiling me on their column 'The MaxFit Life' - stay tuned, probably MAR/APR 2011 issue hitting newsstands on FEB 24th 2011!
**November 20th 2010 brings you 'The Golden Hour' (photos below): That magical hour right before sunset at the beach where the sun paints everything golden:)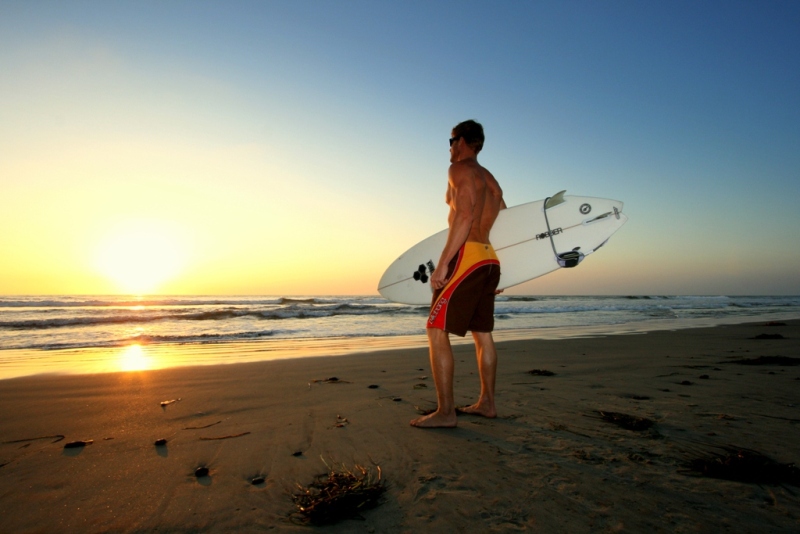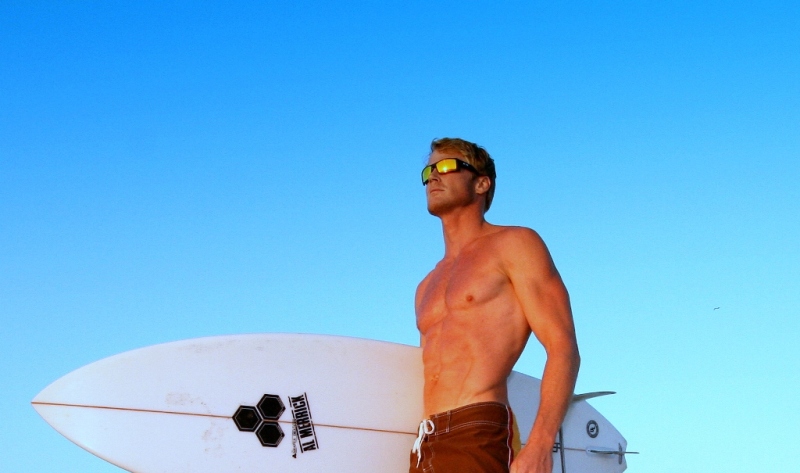 **November 15th 2010 brings YOU 2 NEW videos!!
Left: 'Checking In' Right: 'More Muscle-Ups with Max!
**OCT 30th 2010: Max...below...carving on land...the vehicle nor the medium don't matter!...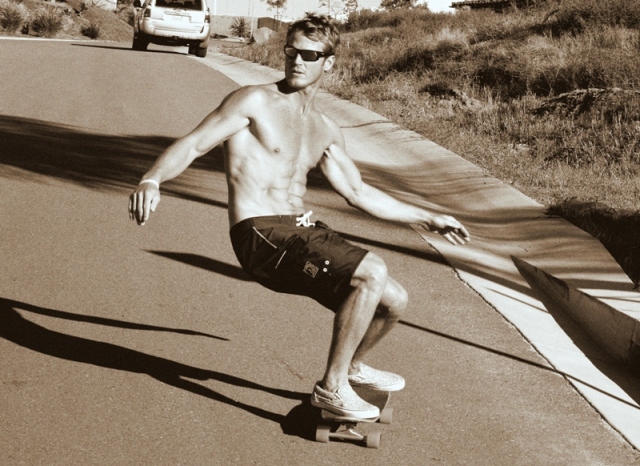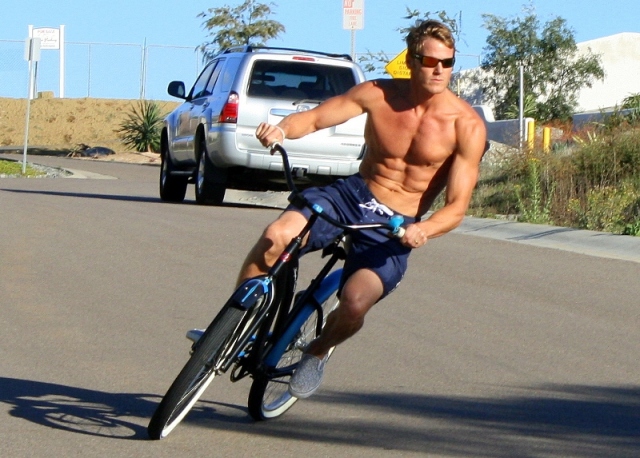 ...OCT 26th: BACK from MAUI!!...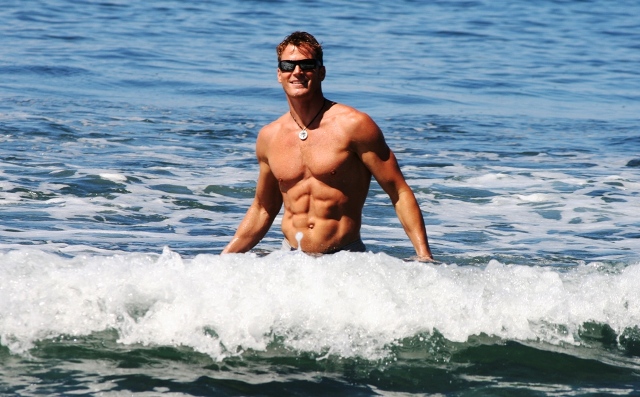 ...just click on the thumbnails below to enlarge!!...
so should I go back to work now?...while I was gone I missed direct-booking by RoadRunner Sports, an ABS-infomercial, Fitness Model International LA, but you know what I don't care because I'm LIVING LIFE to the FULLEST!! Enjoy these photos & thanks so much for your continued support! More workout vids to come & be sure to hit me up on Facebook where I post workout tips & photos weekly if not daily!!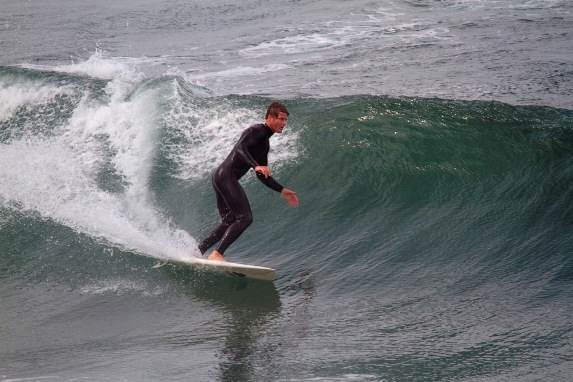 Above video Max surfing in HD on Sept 28th swell, Encinitas
Okay, so here's the deal NOW...Sept. 30th! Everything changed again!...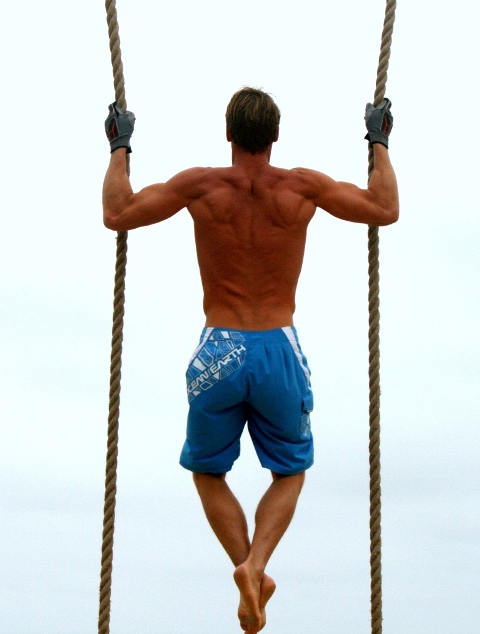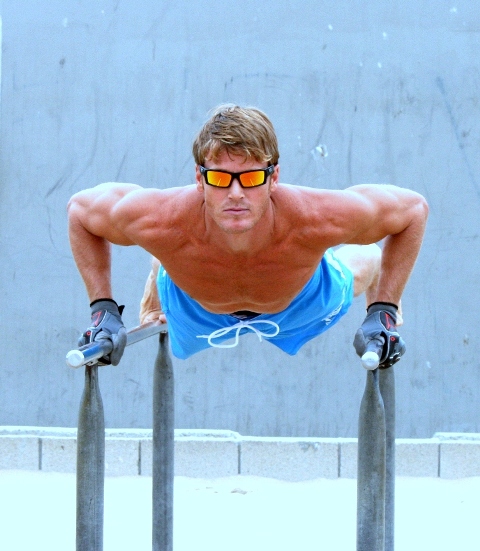 Now I'm back to keeping this site MYSELF & just improving it. It just didn't work out with the 'professional' web-design team that was going to cost me the big bucks, and, require that all changes & updates to this site go thru two people before finally posting. That being said, I STILL can't seem to recover my Old Current Events page, to update it even though it still lives on the web. - It is significant because it is basically a history of my fitness highlights from the past 4 years! Oh well! It's good to get a fresh start! In the mean time I do have some stuff going on. I took a hiatus into the world of skateboarding for about a month as I hosted an all-girls skateboarding contest in my backyard bowl on behalf of my daughter Bryce's team, SillyGirlDesign.com. It was a blast but a lot of work! It's all paying off though, because we made some great connections, got to give back to girls' skateboarding in a small, local, grassroots way, and, my daughter is now flowed by Sector9! In case you didn't realize, that is BIG news for her!
I've been surfing a lot lately because I decided to enter a local surf contest in Cardiff-by-the-Sea: Check out robmachadosurfexperience.com for info! Competitions have always been fun for me, a way to shake things up, stay motivated, on my game, and serve as a bit of a benchmarking wake-up call! Plus my daughter is entering in the grom-division! Stay tuned! But I'm attaching some good photos from one of my practice surf sessions this week, as there has been good, clean swell all week! Plus a nifty HD video clip of a few waves! (See above video).
Also, Exercise.com is supposed to go live in early-OCT and this should be really exciting as I consult for them, and help create their free, 1000-exercise video vault, and even demonstrated about 100 of them. - thanks to Clark Bartram for that opportunity! Plus I have a shoot lined up with natejensencreative.com and last time we shot we knocked it out of the park!
Remember to find the absolute latest on what I'm up too at www.facebook.com/max.wettstein www.twitter.com/max_wettstein and www.youtube.com/maxewiii Right now I update via FB & twitter with way more photos & video than I do this website.
And by the way...check THIS out...a special presentation I put together on attaining 6-pack ABS & reducing belly-fat all in ONE place!...ONE-STOP-ABS-SHOP! ...almost a culmination of my ten years of research & effort in this field:)
All the best & thanks for your continued support & encouragement! -Max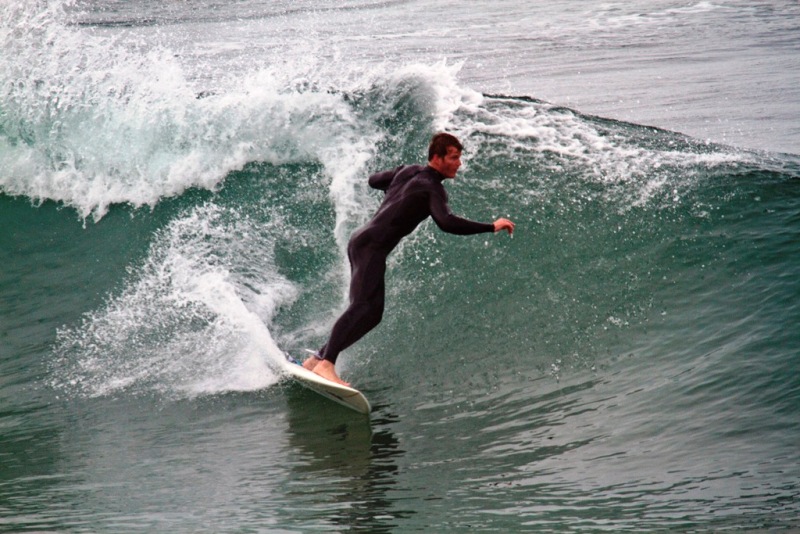 "Optimum Health is my Method of LIFE. Focus on Fitness and your Ideal Physique will Follow." - Max Wettstein
LINKS: HOME PAGE