About Max
This content is more than 4 years old - please follow me on my blog or on my instagram...
Your Abs Expert! Testimonials...click! What is 'Ab-Awareness'?
Max has been modeling and more recently writing & consulting, for 14 years, specializing in outdoor clothing, fashion and fitness print and infomercials. 14 years builds a lot of experience and credibility, boosts confidence, and proves consistency. Max is at ease in front of the camera. He began his career as the Road Runner Sports 'Underwear Guy', and is currently working with QOR men's performance apparel, Royal Robbins Outdoor Clothing, Fine Magazine, San Diego's own Four EL Magazine, Perfect Fitness, Sports Authority and various fitness magazines. Hoist Fitness Systems, an international commercial and home gym manufacturer based in San Diego was one of Max's longest clients, but the relationship is closing. Max has worked with & consulted for Four EL Magazine, JetBlue Airways, Greens Plus (Greens+), Nature's Sunshine Products, Intensity Nutrition, Labrada Nutrition, and NutritionExpress, been featured on numerous covers of Men's Health, Men's Fitness, REPs!, Maximum Fitness magazines & www.Exercise.com and worked with many other clients in the fitness industry. Max has been profiled in 'Men's Workout', 'Exercise and Health', 'Exercise for Men Only', 'Maximum Fitness' & 'Healthy Living' magazines because of his sincere healthy, balanced lifestyle & because he is well rounded.
...(Go to Max's Resume Page...Click!)
For Max, optimum health and fitness are a way of life and a passion, and having a lean, tone physique naturally follows. Good genetics sure help! Max views modeling as a creative outlet and a way to challenge himself physically. While he is definitely committed and professional, he views modeling and acting more as fun and less as work, and a great way to meet interesting people. This is primarily because Max's number one profession and career is as a pilot for a major airline, JetBlue Airways. This also means Max can fly for free to any location you need him too.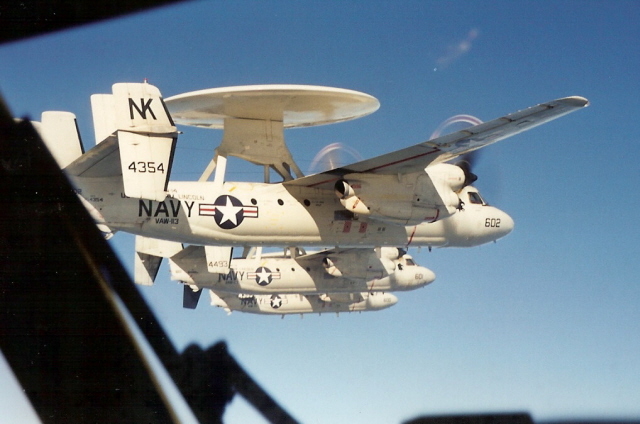 Max is a Captain for JetBlue Airways and has been fortunate to fly with them for 12 years. Prior to joining JetBlue, Max was a carrier-based, navy pilot for 10 years. He flew the E-2C Hawkeye on board the carriers USS Abe Lincoln and Carl Vinson, deploying twice to the Persian Gulf. Max received his commission as a navy officer through ROTC, graduating from the University of Colorado with a B.A. in Mathematics. While at C.U.-Boulder he pole-vaulted on the varsity track team for 2 years, and was on the club wrestling team.
Max officially began his professional writing career by writing health and fitness articles for the JetBlue pilots' Intranet site, and is recognized by his peers as the resident fitness advisor. His featured articles can be found on this web site, and while the primary intended audience is pilots and their occupational hazards, they can be helpful to anyone who is interested in fitness and physiology. Max also coaches weight-loss groups and 'biggest-loser' clubs. Max always writes from a naturalistic, health-first, vanity-second, point of view.
His research and expertise has now parlayed and culminated into a fat-loss book co-authored with Dr. Candace Booth that was published in July 2008. Titled: 'How much fat are you carrying?' This is a guide-book that teaches holistic fat-loss, (as opposed to weight-loss), principles, focusing on over all health thru lifestyle and nutrition corrections and balances, with a leaner physique as the end result.
Max is married to his wife of 19 years and college sweetheart, Donna, and in 2004 they had a baby girl, Bryce. Bryce Wettstein is following in her family's athletic footsteps & is already a sponsored skateboarder & surfer at age 10! They reside in Encinitas California, north county San Diego. In 2011 Max had a 2nd daughter named Summer Brynn! When he is not flying, coaching Bryce, or exercising, Max can be found surfing, skateboarding his backyard bowl, playing beach-volleyball, snow skiing, or motorcycle riding: So action-photographers take note if you want to capture a fit-physique in motion. A true athlete in action - NOT simply posing!
To **book Max, contact him at max@maxwettsteinfitness.com. Max normally has up to 16 days a month of availability and CAN fly for free if direct-booked without requiring needless, wasteful casting or audition travel time. Being an airline pilot is a tough job, but somebody has to do it! Max is ALWAYS in shape and ready to shoot at a moments notice - ANY other model who claims they need time to "prepare", is not a professional, nor a true fitness-model, and they're wasting your time. Bodybuilders 'bulk up' and then lean back down - not fitness-models. Short term, flash-in-the-pan talent lacking good genetics, use performance enhancing drugs to unnaturally morph and distort their physique, and consequently wreck their health, not professional fitness-models.
Thank you for your interest and time and have a happy, healthy, active day! "Optimum health is my method of life. Focus on fitness & your ideal physique will follow." - Max Wettstein.
Stats & Sizes: Height 6'0", Weight 175 lbs, 6.5% body fat, Jacket 42L, Pants 32"x32", Shoe 10, Neck 16.5", Shirt L, Sleeve 34" - Year 'round!
** Max is officially represented by myself!...but also affiliated with Sports & Lifestyle Unlimited in LA, and Shamon-Freitas in San Diego county.